New CNC Machine & Shop Expansion
on
February 21, 2017
at
12:19
Pick Up In Salem, Oregon.. 02/21/2017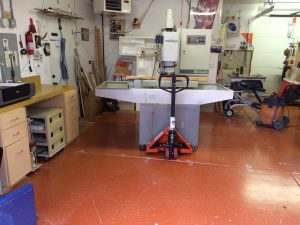 Rented a Drop Deck Trailer To Haul It Home.
Loading Starts!!! (Helpers Gomez and My Son Scott)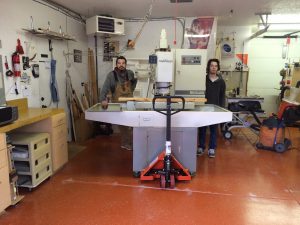 Removed The Chip Pan….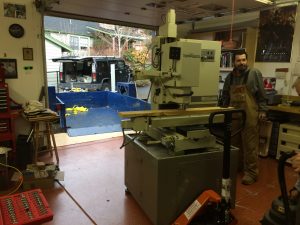 Loaded & Strapping Down!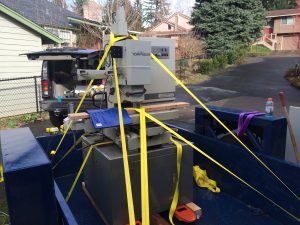 Unloading… Driveway Was To Steep! So Had to Improvise a Pulley/Comealong System… Poor Anchor Point but it Worked Moving it Inch by Inch…. With Rayun, Gomez, & My Son Scott..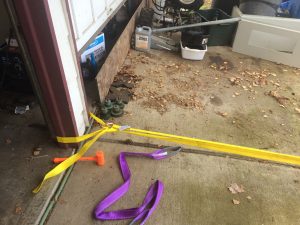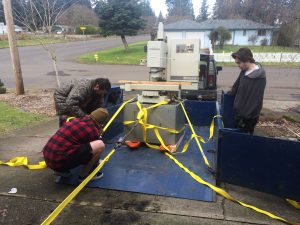 Off The Trailer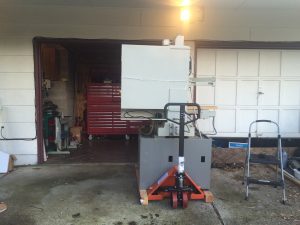 Machine Is in the Garage! Well it did Not Fit… Back in 1999-2000 Most Garage was converted to living Space!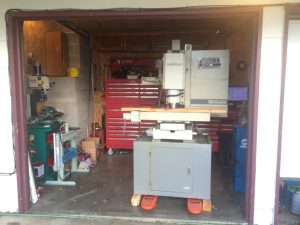 So Family Out and VMC In was The Decision!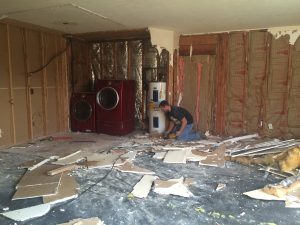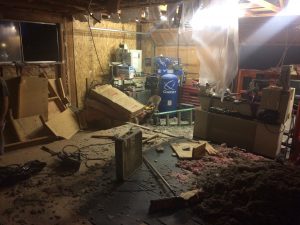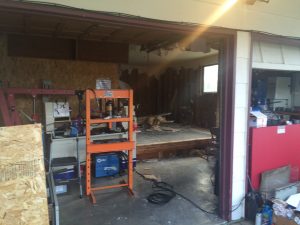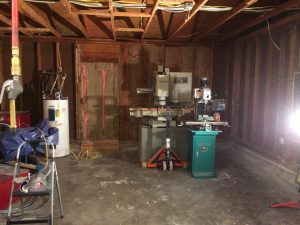 Lots of Demolition but Now a Full 2 Car Garage Shop Again.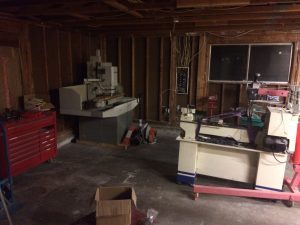 100A Sub For For The Garage Shop Area…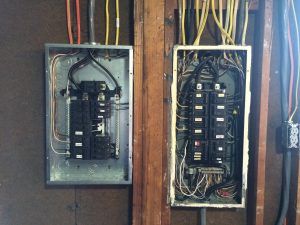 OSB for the wall Ready To Hang… Plywood for attic Flooring.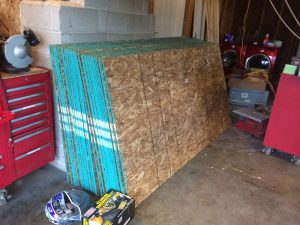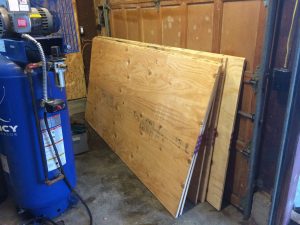 Insulation for The Garage Roxul Fire & Sound…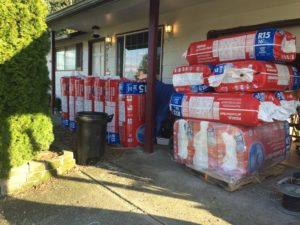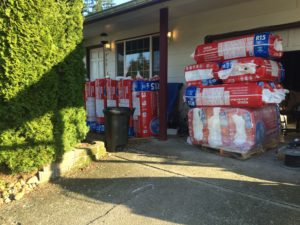 Sheeting Going up On Lid and Wall's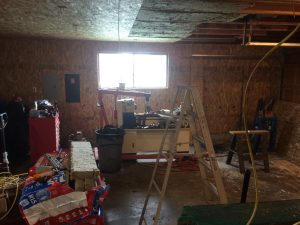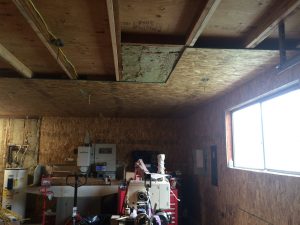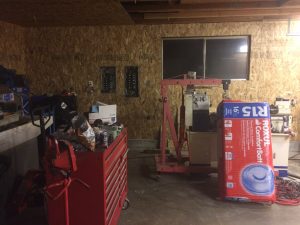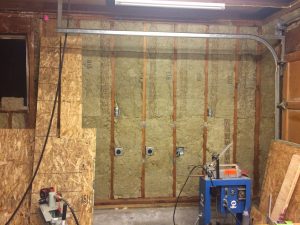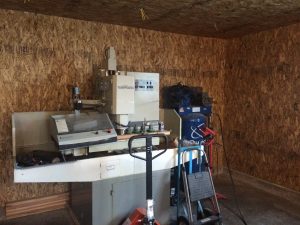 Getting Closer Hope To Be Done Soon… Lighting Installed!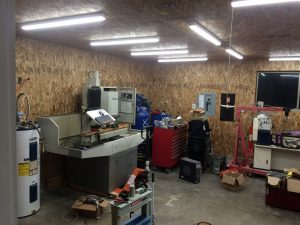 Waiting on Cabinets "Back Orderd" "Update: 05/24 Cabinets Shipped Had to Change Color" Will Be The White With Grey Door New Age Products Pro 3.0 Not the Black With Red Door.
I Will Update As More Progress.. Happens! Need to Move Lots of stuff in to the cabinets to make room… Then can Plumb Air Etc.
04/28/2017 1st set of Cabinets arrived…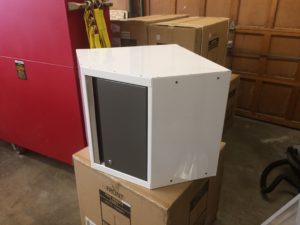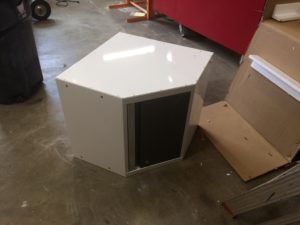 Of the 7 Cabinets 1 was damaged on a Front Corner.
But have 5 up on one side of the garage still needs 1 more but it's very unsightly.

Getting Closer and Closer to the Plan.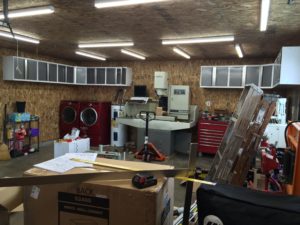 4th Axis Unpacked and Tested..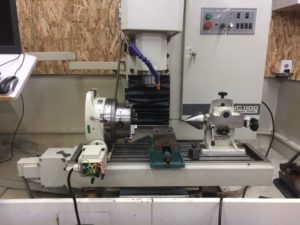 Royal Products 10701 Live Center On It.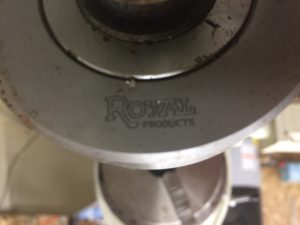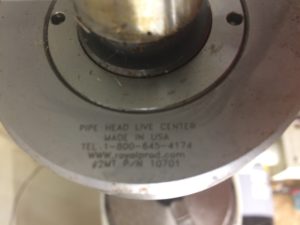 Shop Heater Is Up… Getting Ready For the Winter.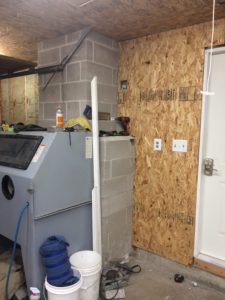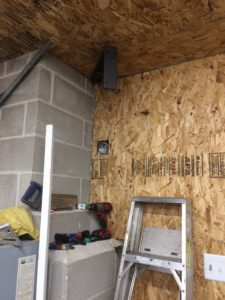 Installing a Hybrid Water Heater.