on
March 1, 2016
at
13:51
and modified on March 1, 2016.

at 23:16
After Extensive Research there are only 2 100% USA Made Air Compressor Company's. Quincy and Champion.
Got a good deal locally on this Year and a Half old Quincy QT-54. Compressor is a 4 Cylinder 2 Stage Air Compressor.
Night Time Load With Fork Lift and Unload 4 with Friends About 400lbs.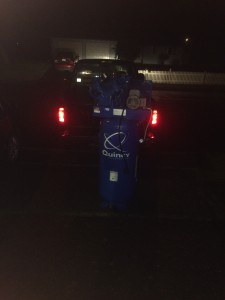 Very Little Use… Price Was Right! Pump, Motor & Tank, Made In the USA!!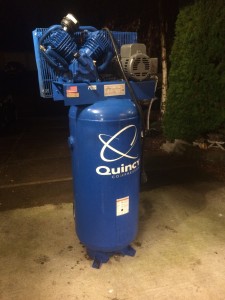 Baldor Motor. HP = (V * a * e) / 746