Heat Pump Water Heater Get Paid $20 – $120 After Rebates, Incentives, Programs.
on
August 5, 2017
at
21:12
Here is a Cool Deal Get Paid $20.00 to $120.00 to install a new A.O. Smith Heat Pump Hybrid Water Heater.
The cost of a new hybrid heat pump water heater…. $999.00 – $200 Instant Rebate = $699.00 @ Lowes In Oregon No Sales Tax + 10% Coupon = $629.10 out the door.
The Local Power Company & Bonneville Power Administration was offering a $500 Rebate (As of October 2017 only $300) making it $129.10
So a new Water Heater for $130.00 and As a Bonus It Will Work as a small AC unit for the shop and dehumidify the air a bit sure why not!
Washington Lowe's Price… No Instant Rebate… $999.99 + Sales Tax about $100.00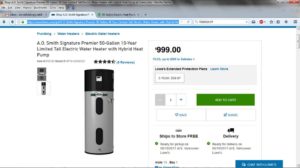 Oregon Lowe's Price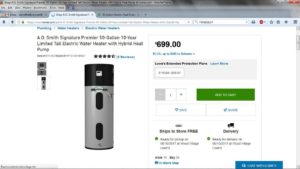 Out The Door Price…


$500.00 Rebate Check From Electric Company.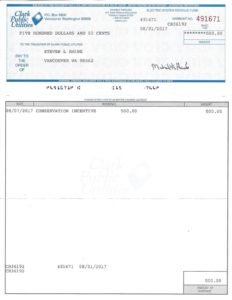 UnBoxed And Ready To Install…
Old Water Heater Removed…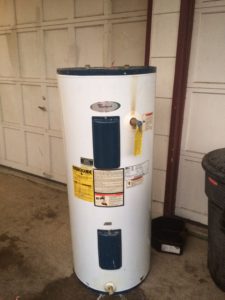 New Heat Pump Water Heater Getting Plumbed In.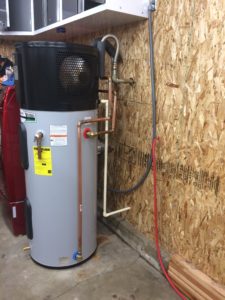 All Powered Up and Producing hot Water. Tormach 1100 Moved Back.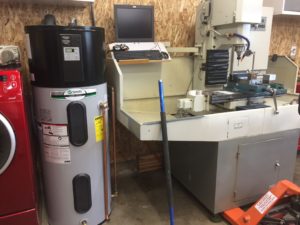 Update 10/2017
Was Contacted By The Utilities Offered To Participate in a Smart Water Heater Pilot Program… Offering $150.00 $50 to Start and $100 at the end of the Program in Aug. If I want to I can also have them install a Logger On my Power System and get an Additional $100.00
I Said Yes, Why Not!
Package Arrived, InSide the package Was?
1, A.O. Smith CEA-2045 Communications Port.
1, e-Radio Communications Device.
Install is Simple
Install the Communications Port

Install The E-Radio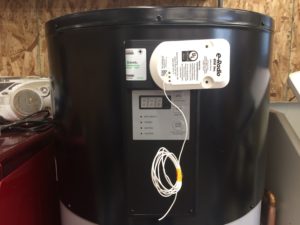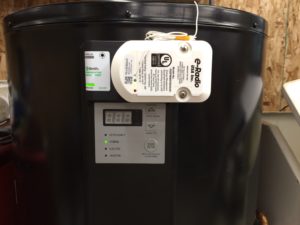 Follow The Instructions To Connect To Wifi.
Complete. $50.00 Check For Signing up And Installing The Device!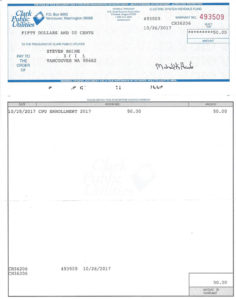 Cost Right Now $80.00
In Aug 2018 I Will get Another Check For $100.00 For Completing the Pilot Program.
Making The Final Cost They Paid Me $20.00
I may sign up for the another program to monitor the water heaters Power Consumption, Room, Water Inlet and Outlet Pipe temp's for an extra $100 incentive for participating. That would be them paying me $120.00 to Install this Water Heater.
Installed a few weeks now under their control now and no disruption in hot water demand.
I will Blog on this post of Any Issues if the Remote Control Of the A.O. Smith from the PUD has any Affect or None on the delivery of hot water.
Update 11/15/2017 Bonneville Power Tech should be arriving Today to install the data logging equipment.
BPA Installed The Data Logger… 11/15/2017
12/04/2017
Another $100.00 Check… For Letting them Install The Data Logger Till Aug 2018

So Total Costs as Of 12-04-2017 Power Company has Paid Me $20.00 to install a new Heat Pump Water heater.
Next Check for For another $100.00 Should arrive Aug 2018…