Green Mountain Grills Jim-Bowie Choice Wifi Digital Control Board Teardown & Firmware Backup and Recovery
Green Mountain Grills Jim-Bowie Choice Wifi Digital Control Board Teardown & Firmware Backup and Recovery (Updated 01-2023)
This is For the $180.00 Green Mountain Grills Wifi Digital Control Board – JB Choice 110V (Not the prime)
May 2019:
I Have to replace a corroded Antenna Connector and Repair The PSU On My GMG Jim-Bowie Wifi Controller So Why Not Take Some Teardown Photos.. Of the Inside!
This is the Original GMG Wifi Digital Control Board from my Jim-Bowie Pellet Grill. Behind The Front Cover.. This unit Packs a STM8S207CB Micro Controller (Data Sheet)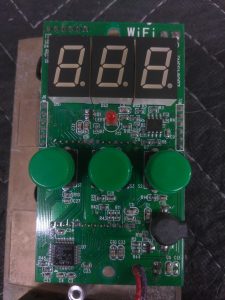 With the PCB Separated you will see the Top Right is the ST-Link Programming Header for Use with the STM8Flash Utility. This GMG Controller also uses a Hi-Link HLK-RM04 UART Wifi Module. (Data Sheet/User Manual) Manufacture Product Info.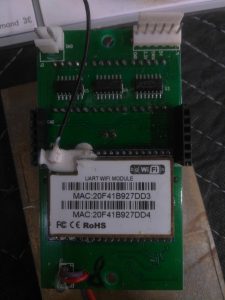 Screen Shot Of Inside The Wifi Module Default Username is admin Password is admin
Looks Like they are using firmware V1.78 form 2013? Not sure how secure this thing is on the network!! Hi-Link has v1.95 Here.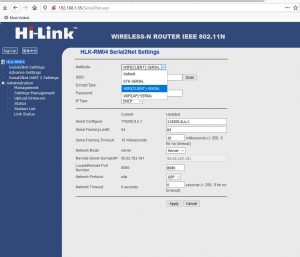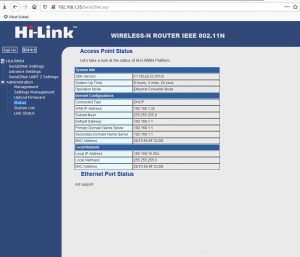 Open WRT site says the HLK-RM04 Looks Like it can be Loaded With OpenWRT Firmware.. Yes, A bit Involved.. By may be Worth it to do a home brew Project down the road. No sure of anyone has pen tested the factory wifi firmware?
06/04/2019 I was given this link from a Person on Facebook it looks like there has been a Green Mountain Grills Security Penetration Test. It Failed and was reported to MFG Not sure if ever Resolved.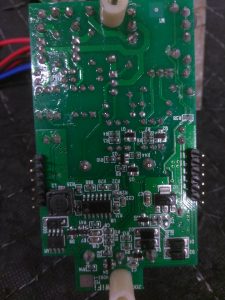 PSU Repair: The 2 Electrolytic Capacitors 470uf 25V Fail and will cause Random shutdowns and Should Be Replaced. The original caps are 1000 hour 105C caps of the lowest quality from a no name manufacture and placed near a high heat source? Recommend replacing with 4000 Hour Polymer Capacitors rated 125C they should last till the fire box burns out.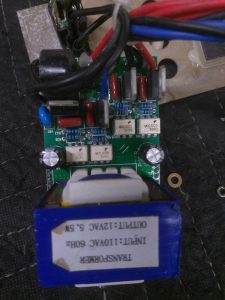 Hooked to Common ST-Link V2 (Ebay or Amazon about $5 to $10) Via SWIM (Note: You Do Not Need to Disassemble The Unit You Can Get to the Programming Header At The Back) The PCB Silk Screen is incorrect/missing on some units. XX, XX, GND, 3.3V, SWIM, 5V. Use Good Dupont Jumper Cables.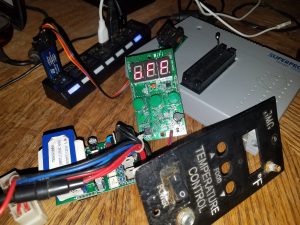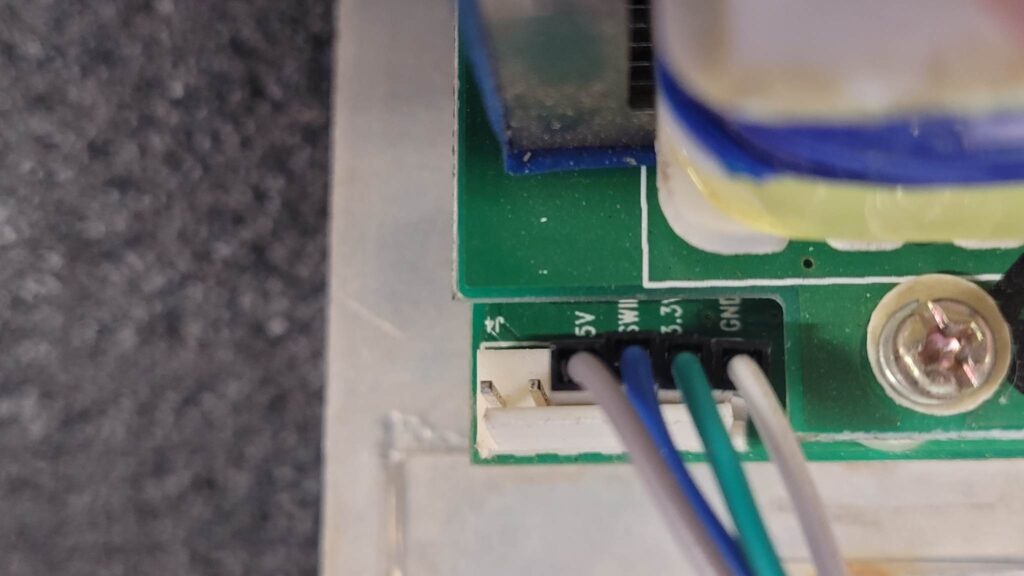 Using a common ST Link V2 and ST Visual Programmer STM8 Software A Back-Up of the Original STM8S207CB Green Mountain Grill s V6.8 Firmware is made just in case it needs to be restored at a future date or future repair.
Launch ST Visual Programmer Select Your Programmer, Swim and Device STM8S207CB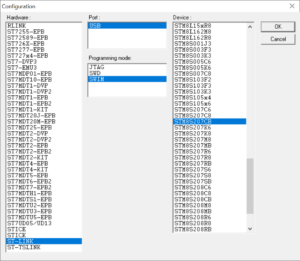 You Will want to Select Read and All Tabs and Back Up Your Data. Click On Each Tab and Save As.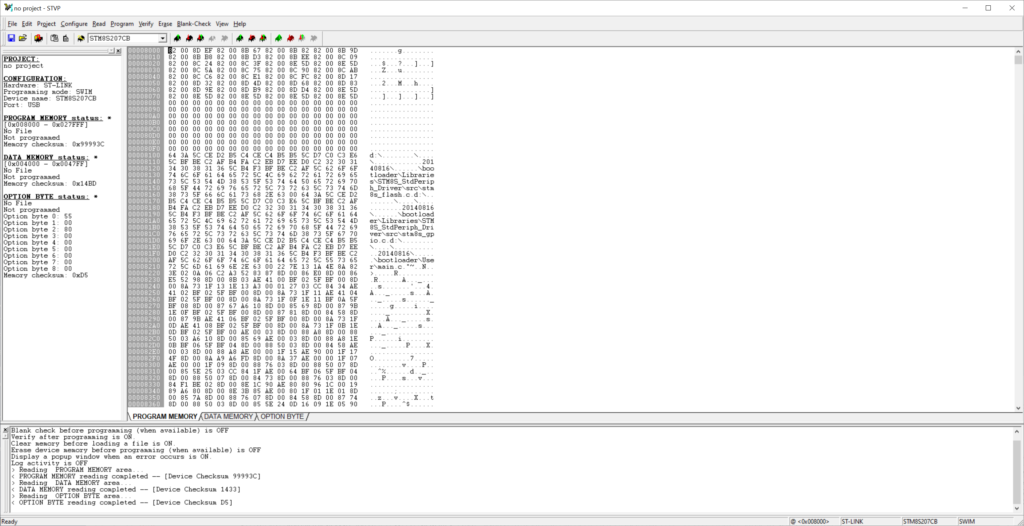 In The Data Memory Tab, Note Your Grills Serial # In the back up file here the SN is 10583245 (I have Blocked Out with XXX My Wifi Sid and Password)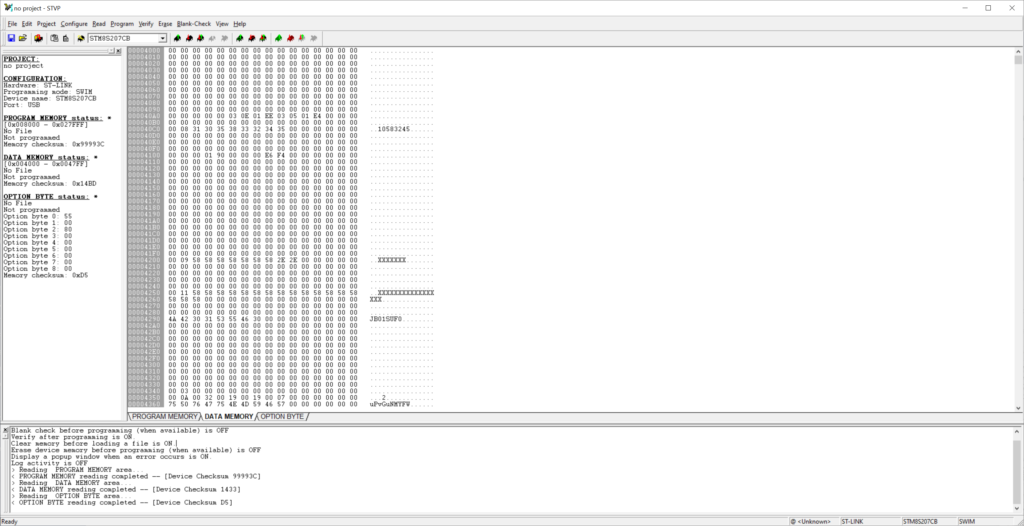 Default Option Bytes.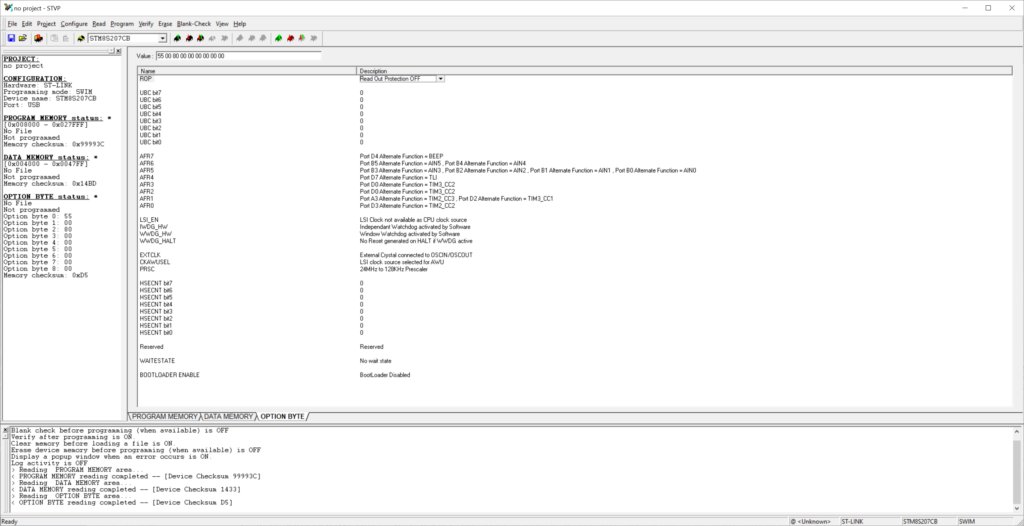 To program a Bricked unit hook up the 4 wires Ground, 3.3V 5V and SWIM Select Target Load .S19 firmware backup files linked above, load each tab, be sure to enter your serial # in the data memory if it was lost, program each tab, and verify. Generally you should only need to Load and Program the Program Tab.
Already gone to deep in to this rabbit hole. Other things to do.
May/June 2020: Re Uploaded Photos.
Update: 10/2021
I have had about 2 dozen of these controllers come in to the shop in 2020 during covid lock-downs, Despite the thick conformal coating it's been mostly liquid/physical damage failed OTA updates.
10/20/21 I reached out to GMG About Right to Repair and will be giving a Right to Repair Score Shortly.
01/05/2023 Uploaded Firmware and Updated Images, provided more details on backup/recovery. I may revisit this and do a YouTube video on it. If I can obtain some other control boards for other models I will back them up.
08/29/2023
Testing the New Xeltek Superpro IS01 on the STM8 3 Wire SWIM Connection on the STM8S207CB I Unbrick about 10-15 controllers a year for people from failed updates this will make it much simpler then having to use a stlink v2 and its horrible software. What I do like about the ST Link it it will provide 5V so unit will power on no big deal.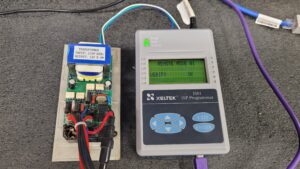 Software Screen Shot and Option Bytes.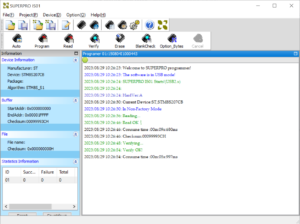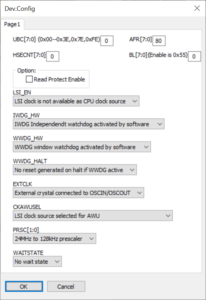 Video Soon!
Right to Repair Score: F
GMG Denied Official Firmware And Schematics Request.