After diligently hunting for a 2nd Sencore PR570 Powerite II Variable Isolation Transformer to complement the new bench setup, I stumbled upon an opportunity on this Sencore PR570 Variable Isolation Transformer on offerup. Initiating a conversation with the seller, I hesitated initially, cautious not to undervalue their item and offend them.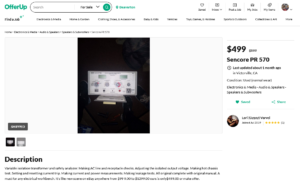 The unit was advertised in good condition, accompanied by limited photos. However, after a month of consideration, I finally decided to make a wager and made my maximum offer for what could potentially from my experience be a parts unit, envisioning a worst-case scenario.



A Day Later the Seller Accepted the Offer! I Messaged the Seller to Be Sure to Pack it Well.. Seller Responded "Promise to Pack it Correctly"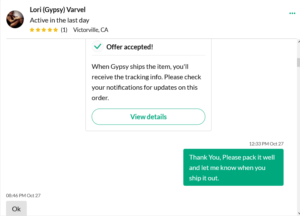 Unboxing Video! 100% Not Packaged Correctly…
Photo's of the Unit.
Box As It Arrived.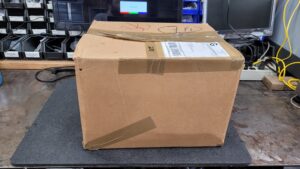 Sencore PR570 Variable Isolation Transformer The Front Is Moldy And the Back Dented in and Feet are broken, the sheet metal should be repairable. Replacement feet can be 3d printed there is a model on thingiverse https://www.thingiverse.com/thing:3624712 also a Back Up of the Sencore Powerite II PR570 compatible Rear Foot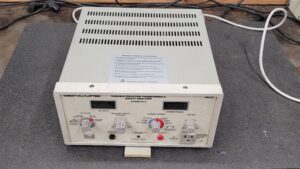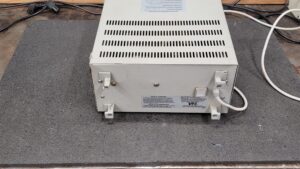 Bits an Pieces of Plastic Parts That Were In the Box.
z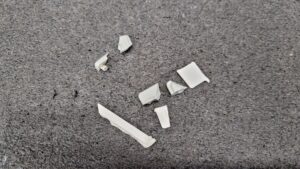 Left and Right Sides…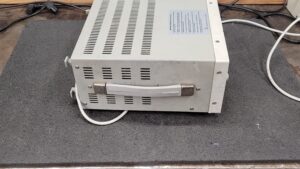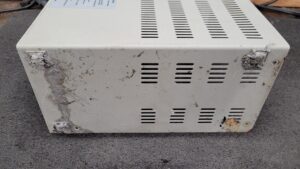 Looks like the Rubber Feet appeared to have completely disintegrated, resembling a consistency akin to chewed bubble gum!! Ick.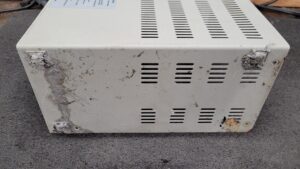 Top and Bottom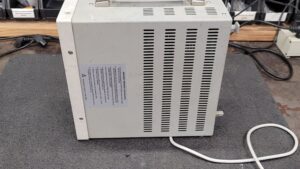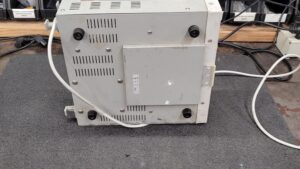 Bug Check and a Internal Inspection!
This is a Technical Win, this Sencore PR570 embodies a remarkable journey! Though operational (pending accuracy confirmation and calibration), its appearance reflects heavy usage and a somewhat weathered look. Nevertheless, amidst this battle-worn exterior, there's a thrilling prospect for an outstanding revival, especially considering the remarkable progress in cleaning off most of the mold from its front.
Top Unit is the Sencore PR570 Powerite II Variable Isolation Transformer, I secured a few years ago in a preserved, pristine, like-new condition. This contrast between the well-used yet functional PR570 and the immaculate Powerite II Transformer not only marks the progress but also represents a tale of resilience and potential restoration—a clear depiction of a Technical Win.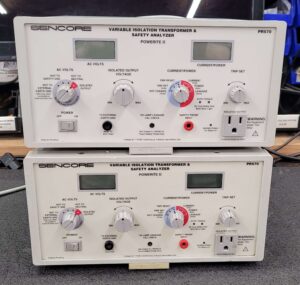 Cleaning Up Nicely..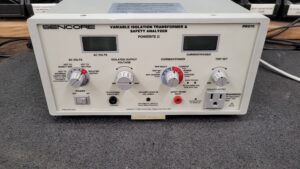 Have some Sheet Metal to Straighten On the Back of the Unit.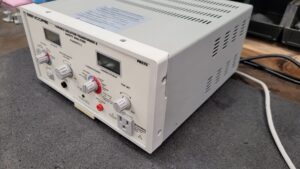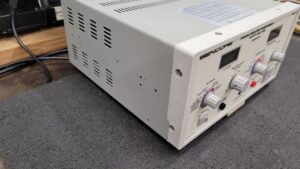 The HandFull Of Broken Bits.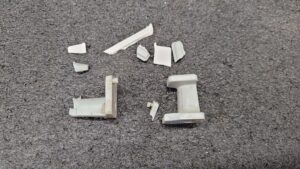 3D Printing a Set Of New Feet in Space Gray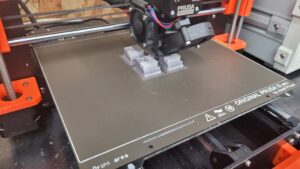 The Sencore PR570 Powerite II Variable Isolation Transformer 3D Printed Feet Finished in 5 :38min and they Fit Excellent.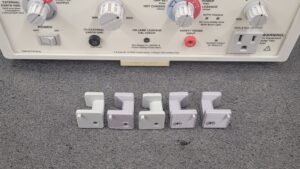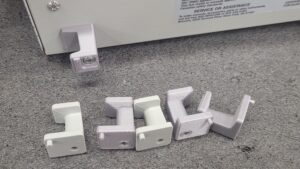 I Straightened the sheet metal on the back not perfect but way better then it was.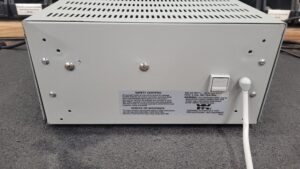 Installed 4 3D Printed Feet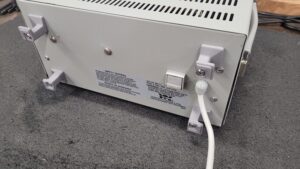 Wrapped the Cord..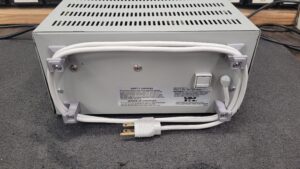 Cleaned Up Nice. I know the bezle has some Character Flaws, I can get a New Old Stock Bezel Form an Ebay seller CHOICE ELECTRONICS In Sioux Falls SD But really don't want to spend much more on this unit then need as it will not be used or seen often. at 100V it is 101.46V Not sure what the tolerance is supposed to be and not able to find the Service / Calibration Manual the widely available online Sencore PR570 manual found is Here But is seems Incomplete on the BOM (Parts List) Block Diagram and Schematic is Fuzzy. (See Blow for a Clear Block Diagram and Schematic)  If anyone has the Service and Calibration Manual please let me know I would like to have them.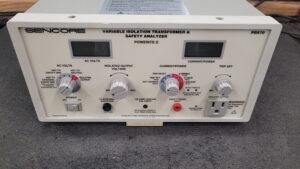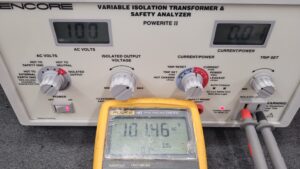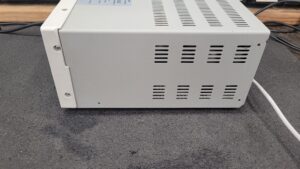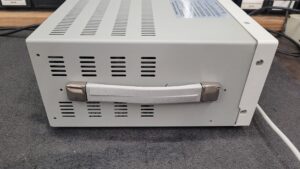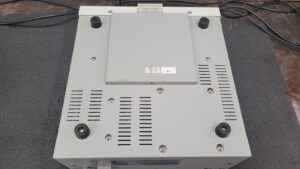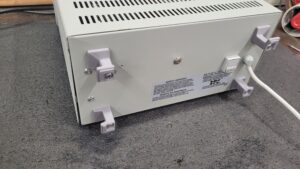 High Resolution 600DPI Sencore PR570 Schematic & Block Diagram Click to Enlarge. Download PDF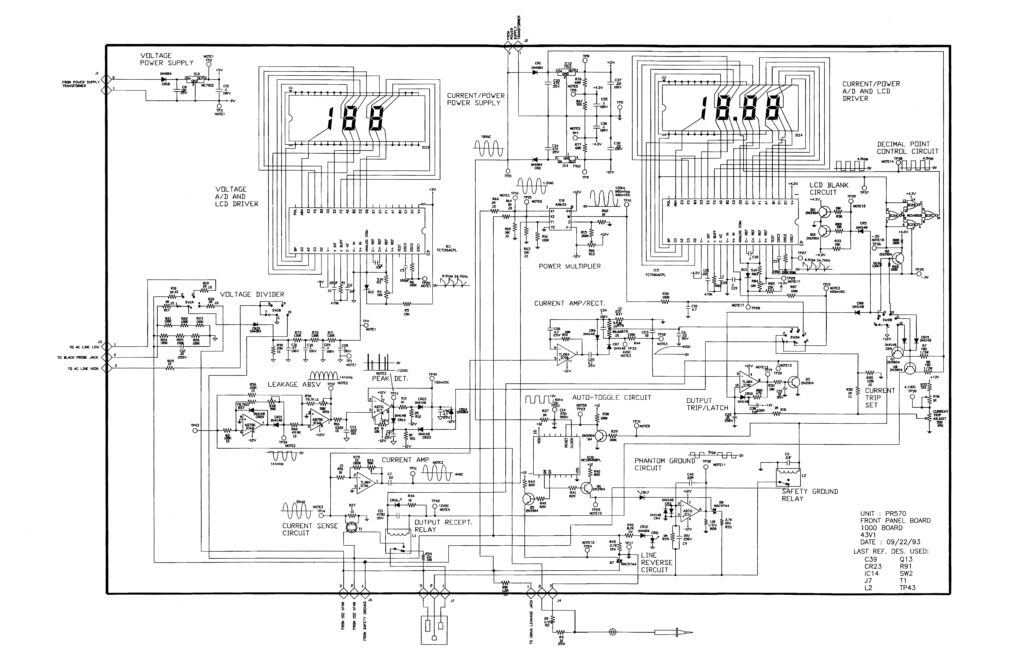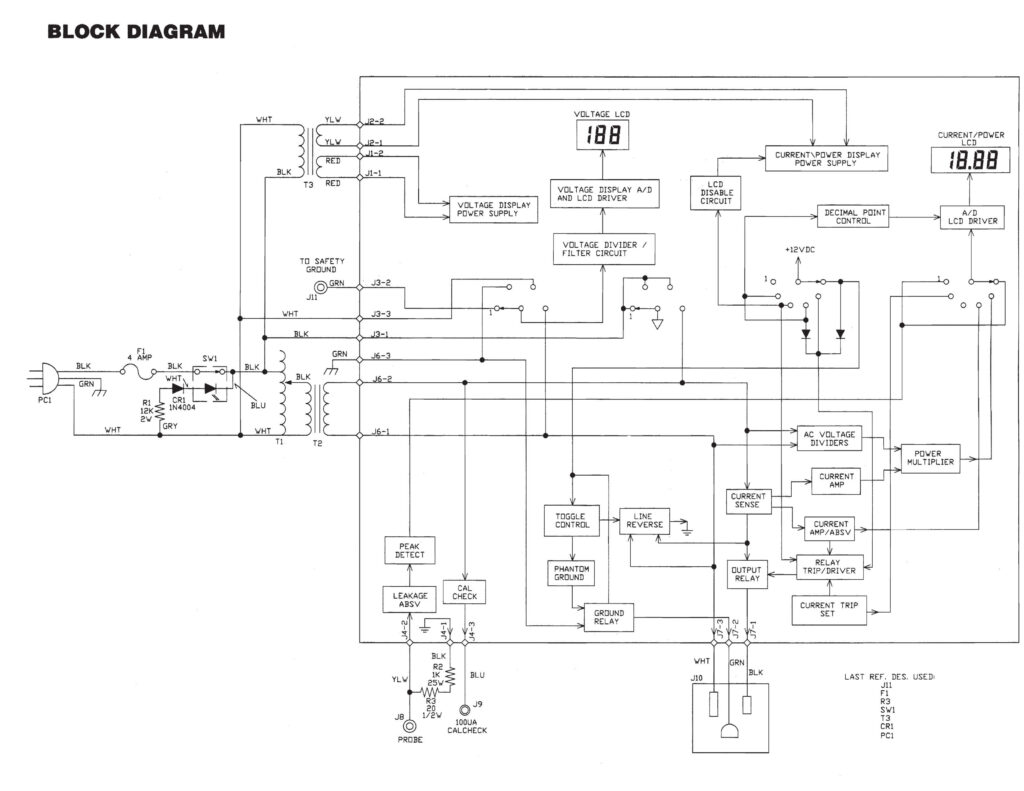 Parts List (Incomplete)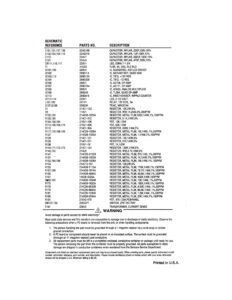 I messaged Sencore and seem they do not have the the service / calibration info archived either. So if anyone has a copy even in book format let me know.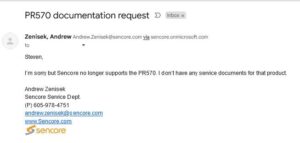 Internal Photos After Cleaning, I thought i took photos before I guess i did not 🙁 Initially it looked like there were some leaking electrolytic capacitors I measured them In circuit with the LCR meter and they all tested good 🙂 Back of the PCB on the front turned out nice!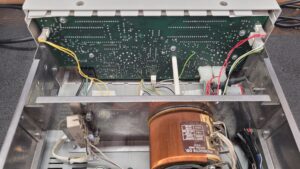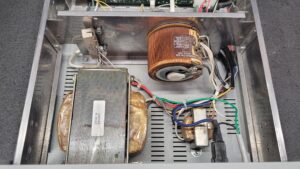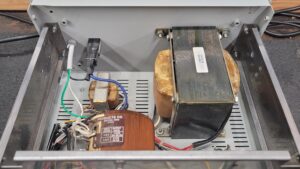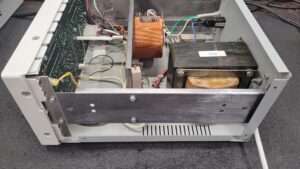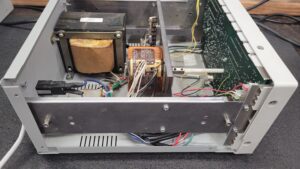 I have it reassembled and will integrate it in to the bench.
Last Updated on November 13, 2023 by Steven Rhine