Soldering Station Transition (Experiment) Form Dual Hakko FM-203/2024 to a Dual JBC Tools DDE System.
I have started the migration over to JBC Tools This is a Test Run With The JBC DDSE-1QD I will be Keeping the Quick TR1300A and Quick TR1100 Hot air Stations they Do everything I Require and then Some. I tried a Friends JBC Tools JTSE/TESE (JTSE-1QA) he ended up selling it and getting the Quick.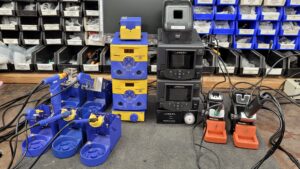 I have a BAD experience with JBC Tools In the late 2000s when I was transitioning from flying aircraft around the world going back to electronics rework. I grappled with a formidable challenge involving my JBC Hot Air Rework station. After languishing in storage for several years, with in weeks a critical sensor malfunctioned. Despite my earnest attempts to procure a replacement sensor from JBC, Tools they regrettably declined to sell the sensor or provide a replacement part # if it was an off the shelf part, significantly amplifying my struggle to restore the equipment to working order. Frustrated by that roadblock, I began exploring alternative options and eventually pulled the Hakko 472D tractor from storage and embraced Hakko as my preferred choice.
Fast forward to the present 2023, where I am in the process of upgrading my soldering station, transitioning from my Dual Hakko FM-203/2024 setup. The Current Hakko FX972 offerings are Not Multi Station/ Tool / Stack Bench Friendly. I Consider Weller (Apex Tool Group) is not quality anymore and they have poor styling and Gave PACE a good look PACE does Support the Right to Repair but their offerings were not to my liking and some of the reviews I read was a flat No thanks. Metcal/OKI I am not a fan of the RF units change the tip to change the temp stations and their styling is awful with a hideous orange color.

September 2023, I welcomed the JBC DDSE-1QD into my workspace it is a comprehensive package featuring the DDE-1C, MSE (Electric Vacuum Source), T245 handpiece, accompanied by the DR560-A desoldering handpiece. While my initial inclination leaned towards the MVE-A vacuum source, enticed by it's serenely quiet operation, ideal for uninterrupted video production, the JBC DDSE-1QD with the MSE stood out for its competitive price tag.
If anyone has a Pneumatic JBC MVE-A Desoldering Module that they want to trade for am Electric JBC MSE-A Desoldering Module I am Interested.
The price was right so I opted to put the JBC system to the test. This trial phase will undoubtedly illuminate whether this transition aligns seamlessly with my workflow and merits a full-fledged commitment adding another DDE-1C and the T210/Am120 Tweezers.
Changing platforms is not a low cost venture, I must emphasize that my previous encounter with JBC Tools significantly informs my current cautious approach. However, I will remain open and objective and give an assessment based on the outcome of this new experience. So Check back as I give a Real small business Technician review/experience with the Modern JBC Tools.
Quick Soldering Station Tech Talk.
JBC Tools Firmware Update Experience On the DDE-1C (Very Concerning Situation This is My 2nd JBC Tools Experience).

Unboxing Of a Replacement DDE Unit
October 04/2023 the Investigation Has Begun I am Probably not going to go to Deep in to it! (10-14-2023 I have Gone in Very Deep Keep Reading)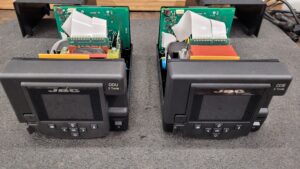 Note: Both are DDE-1C Units. The DDU and DDE it Seems DDU Units were sent with Bundled Units with Tools. These units are less then 9 months apart in age.
I live-streamed the unscripted teardown of the JBC Tools DDE-1C on YouTube, allowing you to witness the experience just as I did. Engaging with a camera and not a person still feels a bit unusual, though. One day I will get the hang of it. Live chat does help a bit.
JBC DDE-1C Teardown Is Done, What Awesome Quality Control they Even Included Some Free Solder Splatter On A Cap!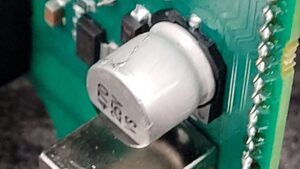 More Inconsistency in manufactures and parts like it was Scabbed together in a china sweatshop.
This Photo of The JBC DDE Main Board is form SDG Electronics Youtube on his review.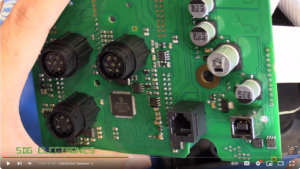 Here are photos of the 2 I have with bodged In Electrolytic Capacitors? WTF JBC Capacitor Shortage was not that Bad.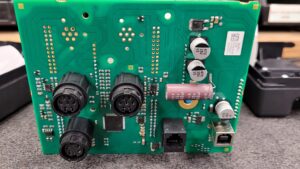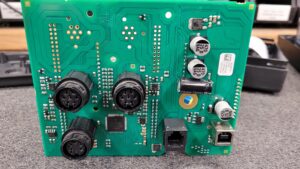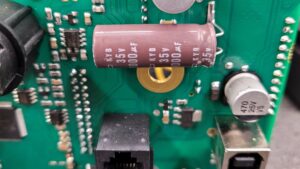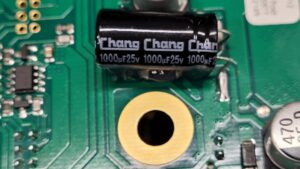 MCU Numbers are No Longer Confidential Information JBC!
Front Panel Of the Unit With the Firmware Issue / Downgraded MCU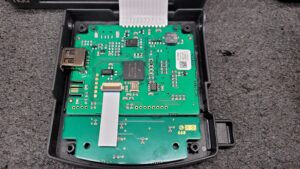 MCU: DDE-1C With Downgraded MCU and Disabled Features MK20DN512VMD10 Common BGA144 Package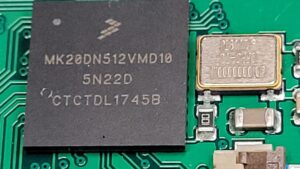 Kinetis® K20-100 MHz, Full-Speed USB, 512 KB Flash Mixed-Signal Integration Microcontrollers based on Arm® Cortex®-M4 Core
Front Panel Of the Unit With Current Firmware.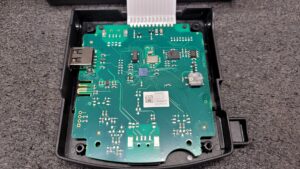 MCU DDE-1C Current Firmware All Features MK26FN2M0CAC18 a Very Tiny 5.6mm X 5.5mm Exposed Wafer BGA "WLCSP169" Package. (No Underfill? Generally Companies will use an underfill on wafer chips to prevent moisture/corrosion and for vibration resistance or they will use a mechanical cap such as an epoxy blob) Form a repair tech perspective, The button pcb = board flex and that can be bad for this type of package to rely on just the mechanical strength of the solder balls. Wafers have a reflection and are hard to photograph.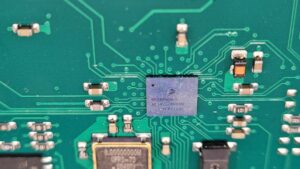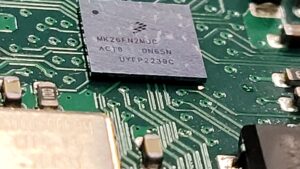 Kinetis® K26-180 MHz, Dual High-Speed and Full-Speed USBs, 2MB Flash Microcontrollers (MCUs) based on Arm® Cortex®-M4 Core.
The JBC DDE-1C LCD Display, seems firmly affixed in its position with double sided tape.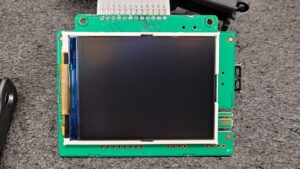 Despite a comprehensive external non-invasive inspection, no significant information was deduced from the markings,  QJ-LE00000000786* suggesting potential proprietary origins. 786* id prob a resolution #. On 10/23 I Was made aware the LCD Part Number may be on the back side of the LCD not the edge I may have to investigate this. But I am giving JBC a chance first this is my only real concern with switching is LCD availability as all LCD eventually fail and sometimes accidents happen. I don't want to disassemble it again and unglue it form the PCB to see if there is a Part Number on the back but I may have to.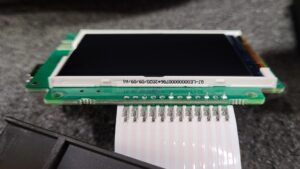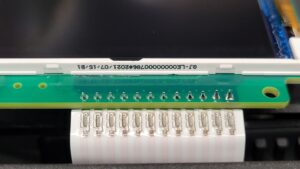 My next course of action is to patiently await updates from JBC Tools concerning their intentions to provide reasonably priced replacements. In the event that they do, I plan to proactively acquire them for future use, with the primary goal of circumventing the exasperating necessity of purchasing an entirely new unit, a situation reminiscent of past sensor replacements. It's a common understanding that LCDs are prone to failure after a few years, adding urgency to this proactive approach.
Oh, what a delightful surprise! I've obtained the JBC Tools DS360-A and a few consumables. It's truly a marvel that the accessories are trickling in, considering the flaws I've already encountered. Ah, the joy of potentially very expensive mistake!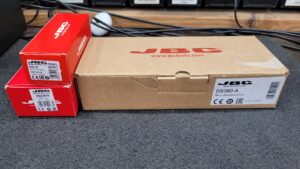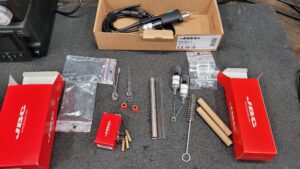 Ah, the delightful debate between the JBC Tools DR560-A Desoldering Iron and DS360-A Micro Desoldering Iron versus the Hakko FM-2024. Personally, I'm leaning towards favoring the DS360 over the DR560. My concern, however, lies in the power difference. The DS360 is a mere 40 watts with an interference tip, while the Hakko FM-2024 boasts a robust 70 watts and a cartridge tip. Decisions, decisions!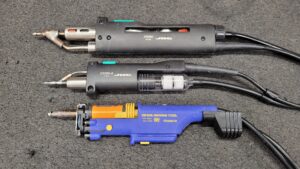 This will be a slick system when done. Is it worth it? Not 100% Sure!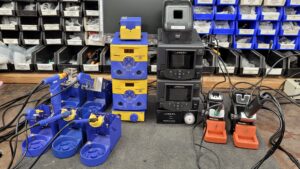 On October 25, 2023, I finalized the purchase of the remaining components for the system directly from the JBC Tools USA Office. Anticipating a prompt shipment as I was informed it would be sent out by Thursday or Friday, it's now Saturday the 28th, and I haven't received any tracking information. Furthermore, my inquiry about the shipment status sent on Friday afternoon remains unanswered, leaving me uncertain about the delivery. Nevertheless, When it arrives I'll proceed to set up the system and evaluate its performance over the next year to assess its quality and functionality.
October 30th Received Tracking Details Looks Like it was Drop Shipped Directly Form JBC Headquarters In Spain.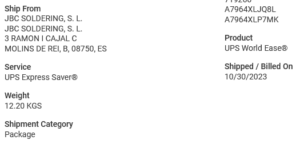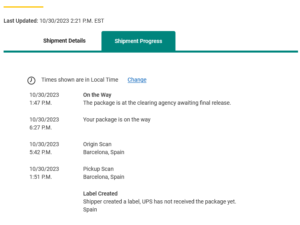 Package arrived 11-01-2023. See Full Tracking Details Using UPS Tracking # 1ZA7964XD962236324
Unboxing Video:
System on the Unboxing Bench For Testing.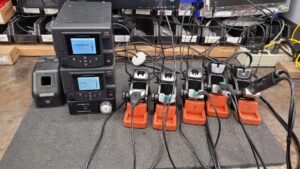 Disassembly and Inspection of the DDE-1C that Arrived On 11-01 I Will be Checking for Bodged Capacitors and Solder Splatter.
The Replacement seem to have a Washed out Display JBC Sales Rep Was Promply Notified. The handeling of this issue has been less then stellar down right horrible JBC flat out has-been ignoring this situation.
The one on the left was the one with the Downgraded MCU and Stripped Features it was Returned. The one of the right was received early October.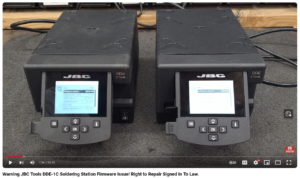 The one of the left was received about 3 and a half weeks later.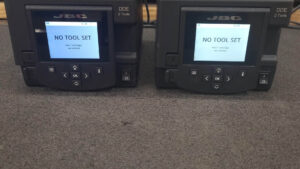 I had to be a bit annoying and call many times, It seems JBC was ignoring my calls so I blocked my number to get them to pick up so we can work on a resolve. On November 13th They decided to replace both units for units with matching brightness and contrast and agreed to verify them and ship them on Monday the 20th.
Monday the 20 I received Contact Saying back In Spain / But No Shipment As Agreed.

Tuesday the 21st Contact and Shown Units / No Shipment

This Display Issue On the JBC DDE-1C Seems to Be a Quality Control / Supplier Issue JBC Seems to not have Consistency in their Parts Quality in Such an Expensive High End Product.


I Was Told these are the 2 that will be Shipping, I assumed that they would be Shipping Tuesday Since Sales Rep Craig Morris Said would ship Monday and it was Now Tuesday.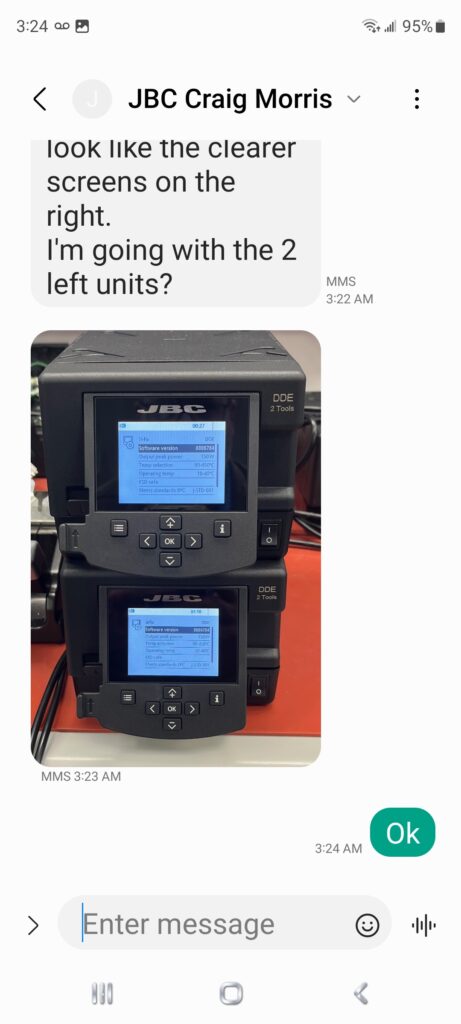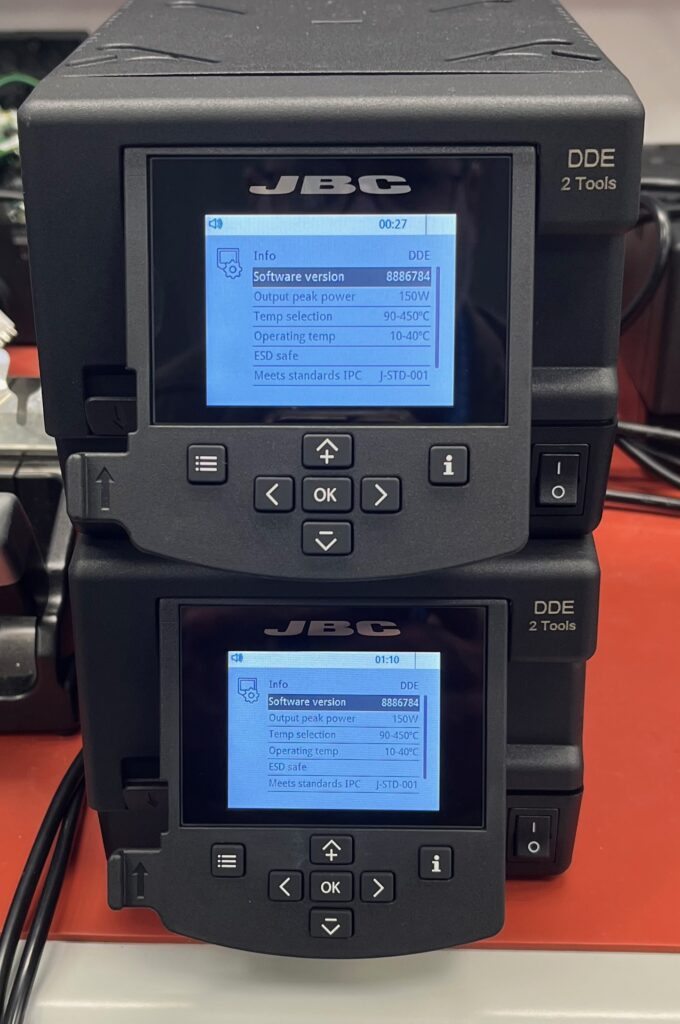 Wednesday the 22nd Contact and Was Told "Shipping Today Guess What No Shipment As of 7PM Barcelona Time and Again No Contact Saying there is going to be a delay.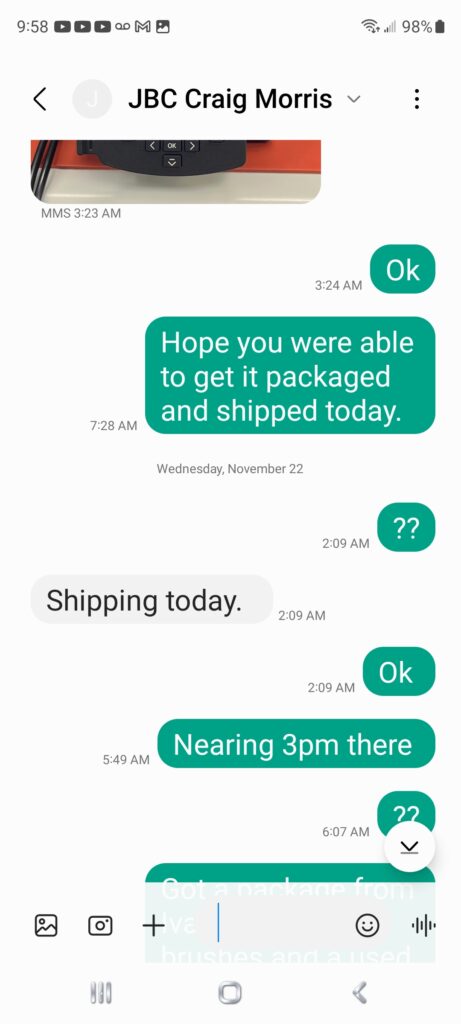 JBC Tools Sent the Replacement Items Wednesday the 22nd, They were sent to the JBC Sales Rep In Seattle Once Again Lack of Communications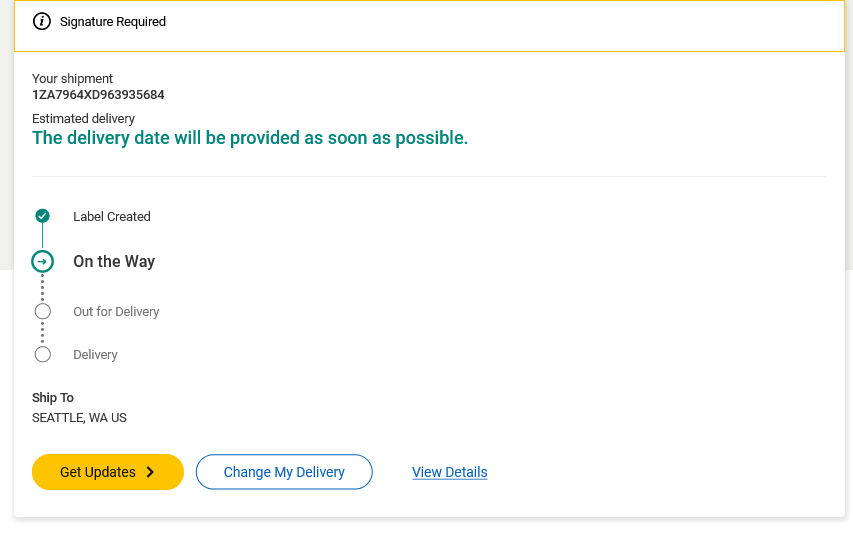 After I sent an E-mail Asking Whats Going on Why is the Package being sent to Craig Morris the Sales Rep? I received the following reply.
Steven,
We have made the decision to hand deliver the 2 DDE replacement my units. This will ensure the units lcd screens meet your standards. I will retrieve the existing DDE's at that time.
Once I have a firm UPS arrival date I will reach out to you to arrange a visit that best fits each others schedules. Most likely next Tuesday or Wednesday Nov 28-29.
Thank you for your time and I look forward to concluding this issue next week

I guess my quality standards are a higher level than JBC Tools for a $980 soldering station? I am sure they are doing this in spite assuming without discussing with me if I would be available next week on a very short notice to take a visit?
November 24th I was Tracking the Package and Look Like Craig Missing Missed the Delivery Today! Looks like they will attempt delivery in Seattle again on Monday the 27th. JBC seems to not be considerate of their customers time and schedules expecting me to drop everything on short notice and accommodate the sales reps visit. Also the 4-5 day delay in deceiving the units.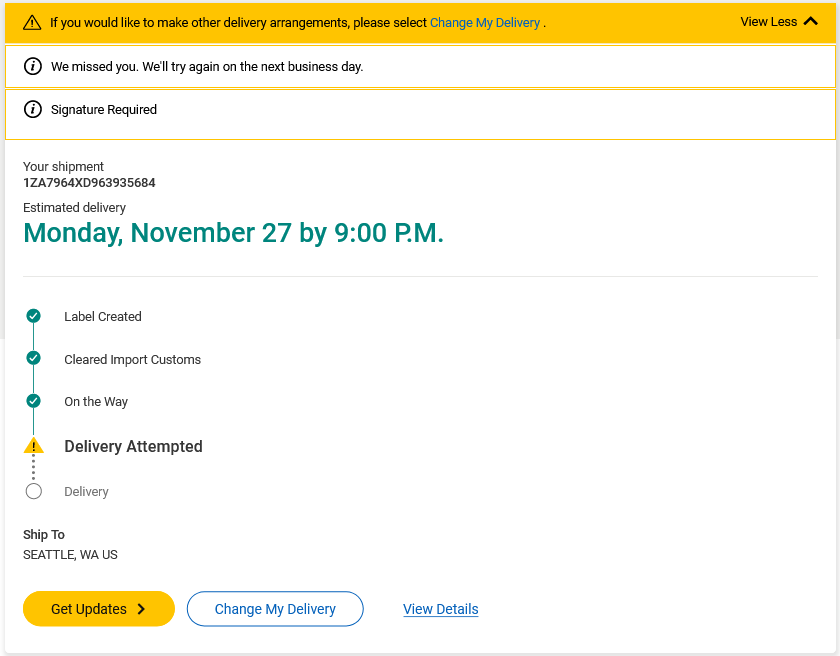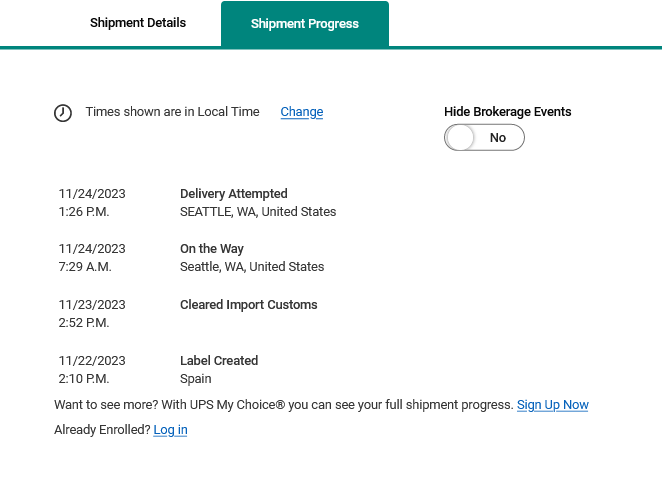 ON Wednesday the 29th I had visit with Craig Morris and he Delivered 2 DDE-1C units Displays are Equal and a Pair of Replacement AM120 He also Informed me that I Could Keep the Used pairs of AM120 that was sent.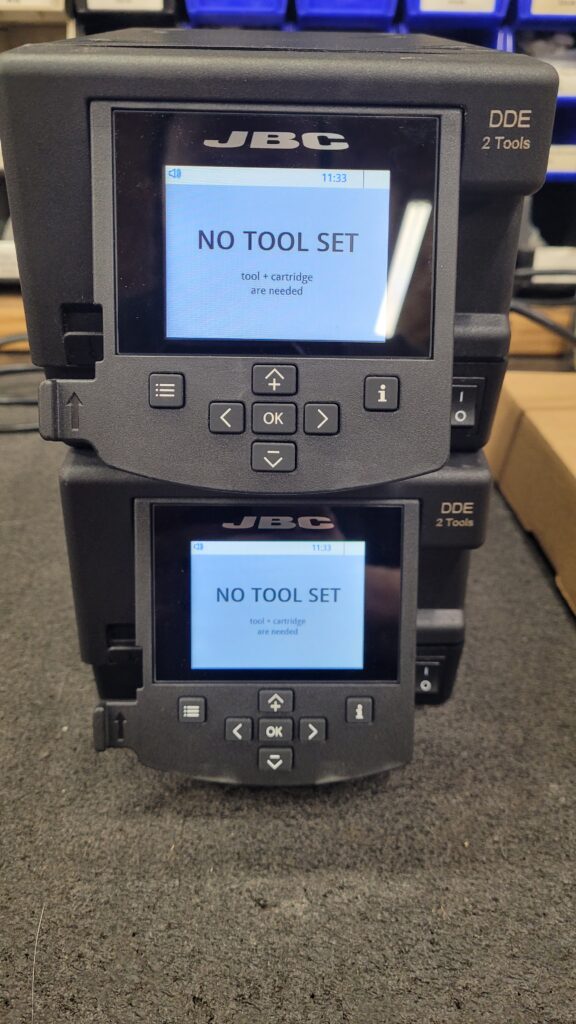 I Pulled all the Hakko Stuff Off the Bench Excited to Use the JBC for an Upcoming JOb Lot.
The JBC's All Set up on the bench for Now till I get time to finish my new bench setup. I would have to say the Dual Black DDE-1C black units look nice on the bench next to the quick TR1100/Tr1300A Hot Air Stations.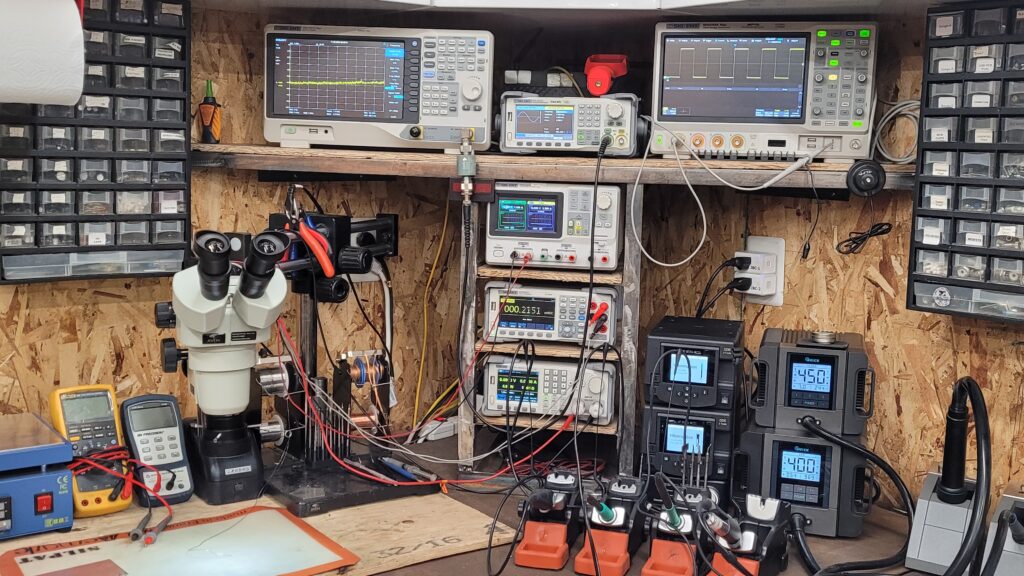 Well my excitement was short lived As i began to use the tools as I would normally there is another Issue. It is a big usefulness issue with the Desoldering tool. I Have messaged JBC about it Awaiting their reply. Lets hope it is something simple like a firmware issue. Lets hope they respond soon I will give them a quick chance before I go deep in to the issue.
I have used the tool for a little bit, you do not realize how much muscle memory you get when using the same tools for years the stick out and Handel to tip throws ya off when changed.
So far this entire experience with JBC has not been so good! Most possibly the most expensive mistake I have made in a very long time! Yea, the features and fantasticm, and they look cool, the performance is outstanding, but the quality control is lascking, the Customer service is down Right Awful! Trying to talk to anyone with any tech knowlage and understanding is next to impossible. It is always send an e-mail wich is not answerd timly or call the usa office and they will say they need to contact Spain or they will just not answer and ignore your calls.
JBC Tools Vs Hakko Tools Comparison
JBC AM120-a Adjustable Micro Tweezers Problems:
I believe I was sent a Faulty Manufactures pair of JBC AM-120-A Tweezers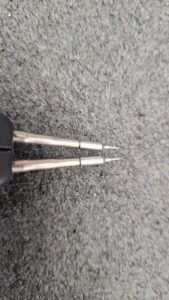 Compare The JBC AM120 to the PA120 Using the Same Tips Also the Tips themself look to be poor quality the JBC C120002 tips are not straight but wavy. Like a bent pair of tweezer tips I initially thought this could be the initial tinning but it seem to not be the case.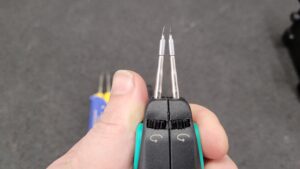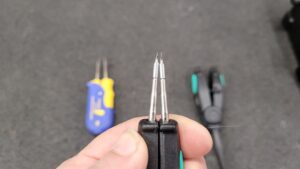 Comparison Between the JBC AM120-A PA120-A and the FM-2023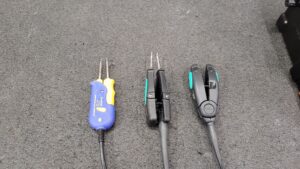 Replacement JBC Tools AM120 Closed See How they Touch and the tips are a lot closer maybe 0402  with this pair of tips.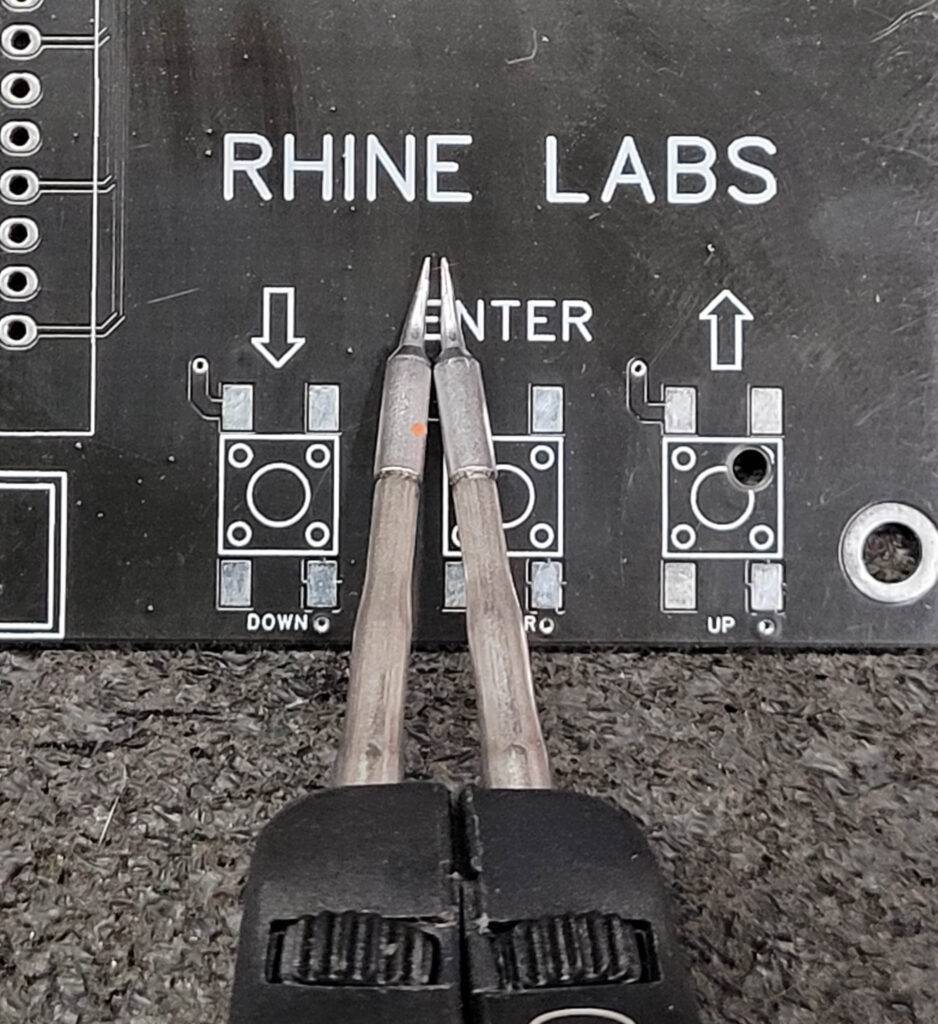 To be Continued
JBC Soldering Station Setup.
JBC DDE-1C X 2
https://www.jbctools.com/dde-2-tool-control-unit-product-919.html
JBC MSE Electric Desoldering Module (Really Want a MVE Pneumatic Also)
https://www.jbctools.com/mse-electric-desoldering-module-for-dde-dme-product-940.html
JBC AM120-A / AM120
https://www.jbctools.com/am120-a-adjustable-micro-tweezers-product-1489.html
JBC AM-SA120 Stand
https://www.jbctools.com/am-sa-stand-for-am120-pa120-micro-tweezers-product-1490.html
JBC T210-A / T210
https://www.jbctools.com/t210-precision-handle-product-48.html
JBC T245-A / T245
https://www.jbctools.com/t245-general-purpose-handle-product-45.html
JBC ADS AD-SF Stand X 2
https://www.jbctools.com/ads-stand-for-t210-t245-product-2018.html
JBC DS360-A DS360
https://www.jbctools.com/ds360-a-micro-desoldering-iron-product-81.html
JBC DS-SF DSS Stand
https://www.jbctools.com/dss-stand-for-ds360-product-2025.html
JBC DR560-A / DR560
https://www.jbctools.com/dr560-desoldering-iron-product-82.html
JBC DR-SD DRS Stand
https://www.jbctools.com/drs-stand-for-dr560-product-2024.html
Last Updated on December 3, 2023 by Steven Rhine