Xeltek Superpro 7000 Universal Programmer Teardown
Xeltek Superpro 7000 Universal Programmer Teardown (Click On Images to See Full Size) and Quick Analysis.
I recently added this chip programmer to my Xeltek chip programmer farm, with the hope of increasing my throughput and possibly acquiring some gang adapters that are available for it. Unfortunately, the unit was purchased "as-is" and was only checked for power-on functionality, but it seems to be experiencing a power supply issue.
Despite this setback, I'm confident that I can address the problem and get this chip programmer up and running. With a little bit of troubleshooting, I'm hopeful that I can unlock its full potential and make it an asset to my programmer farm.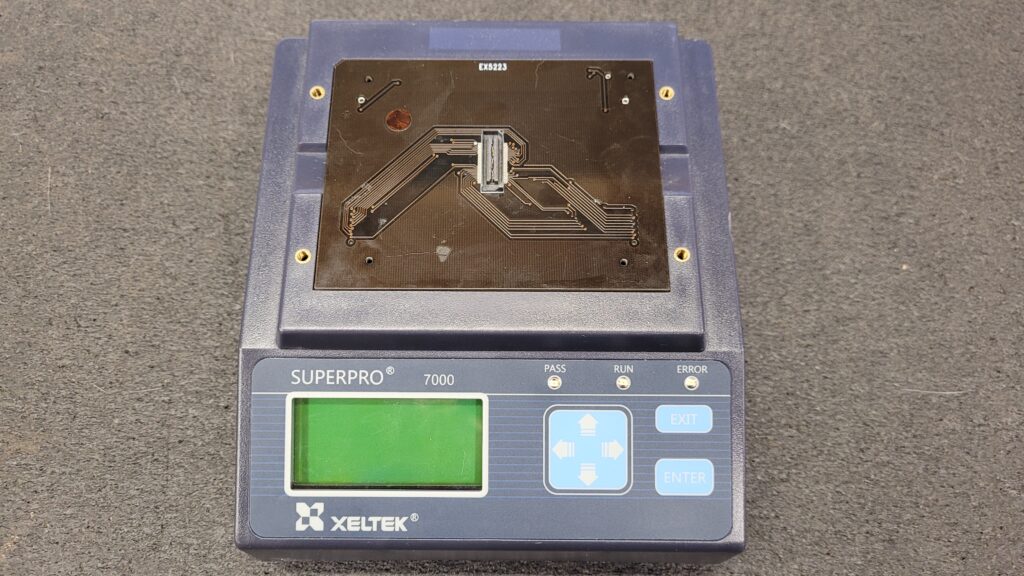 Do you like this content? If so consider making a donation via Cash App $slrhine so I can get more available time to do posts and videos like this.
09/13/2022 I will try and get my notes added soon I have spent a lot of time on this already!
If you want to access the inner workings of the Xeltek Superpro 7000, all you need to do is remove five screws and lift off the bottom cover.
However, it quickly became apparent that this device has undergone repair work around U11, a TPS61175 3-A high-voltage boost converter.
It's difficult to say for sure what caused the issue. It could have been a post-production repair at the factory, an attempted repair by an end-user, or simply a part failure. Regardless of the cause, it's clear that there's more investigating to be done.
Despite the uncertainty, I'm eager to get to the bottom of this and get the Superpro 7000 up and running again. With a little bit of effort and a lot of attention to detail, I'm confident that I can solve this mystery and get this device back to working order and put to good use.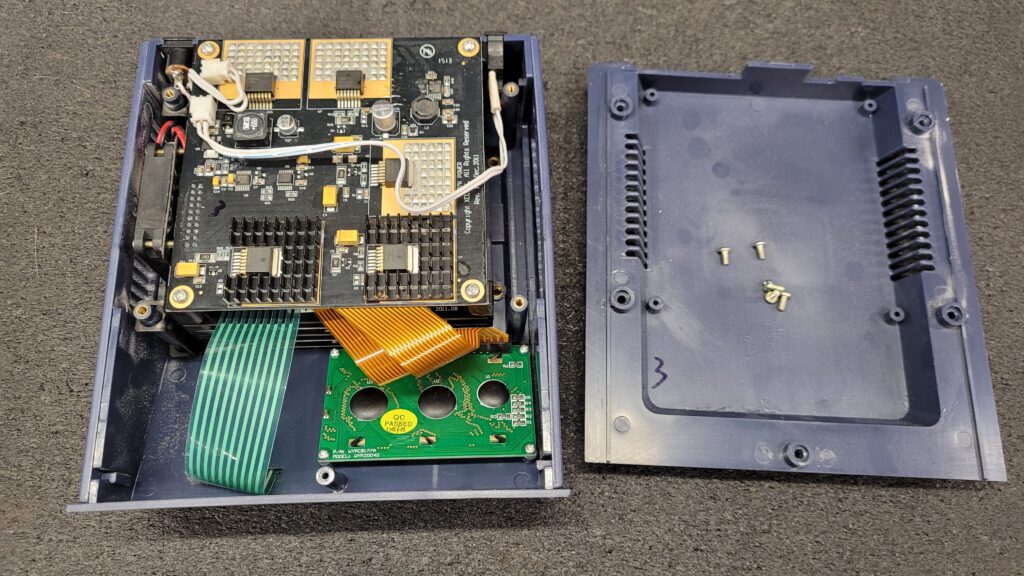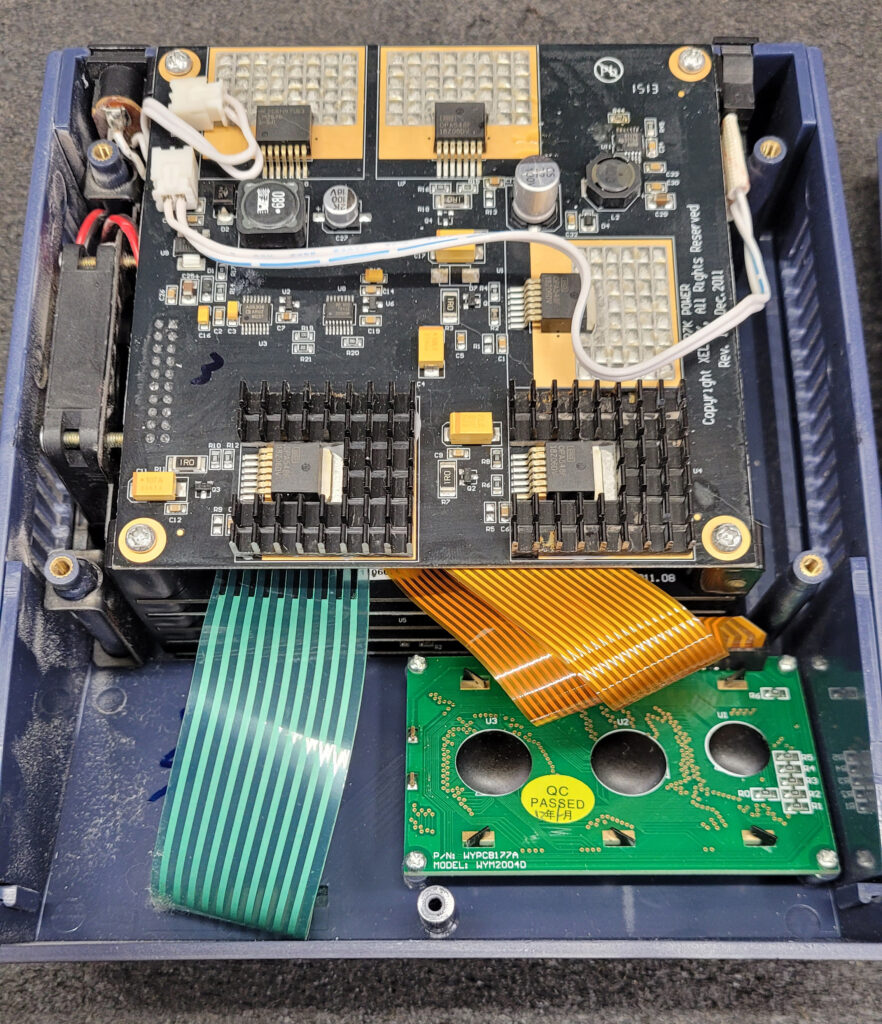 Clearly the pry marks on the Chip and Circuit Board by C34 the work was done by someone who did not know how to solder or was in a hurry! Without a Doubt The smell was the stinky unknown Burnt Flux. Ohh well, it is always a gamble when buying used surplus power on tested only equipment. You never know what issues might be lurking beneath the surface, just waiting to rear their ugly heads. I would bet this is not a factory repair sure don't look like it unless it was done on the 6th day in the 11th hour of the Chinese work week. Obviously it is a Botched repair attempt. I will remove the chip clean it up properly solder it back in place and make it look good.


As we continue with the teardown of the Xeltek Superpro 7000, we come to the display board. This particular display board has the part number WYPCB177A and the model number WYM2004D, as indicated in the data sheet. Interestingly, it appears to be the same display used in the Superpro 6100N, with a 2004D 20X4 LCD that measures approximately 76-77mm x 46-47mm and features an FFC/FPC connector. During my  investigation, I came across a compatible replacement display that I believe would work well as a replacement if ever needed.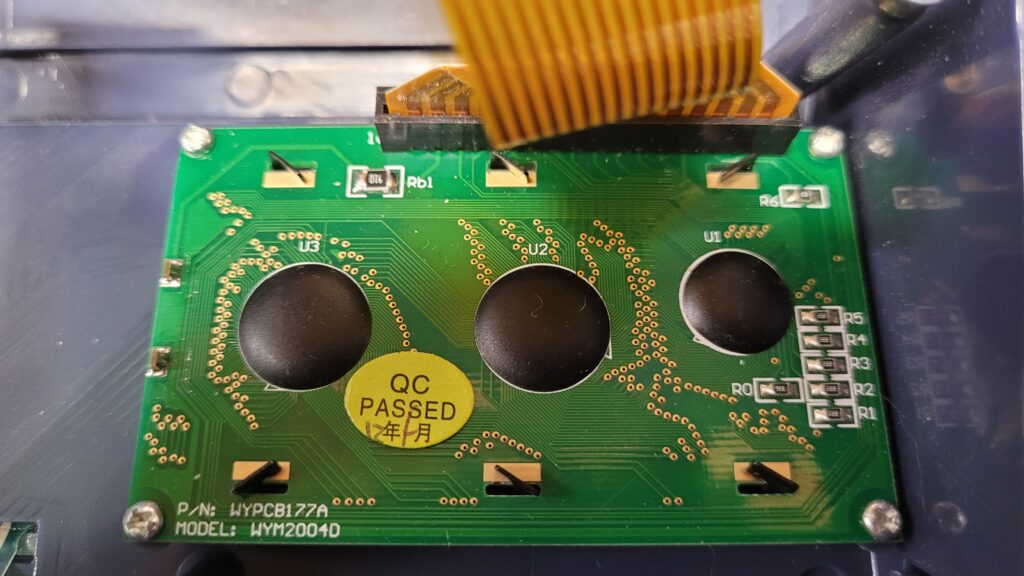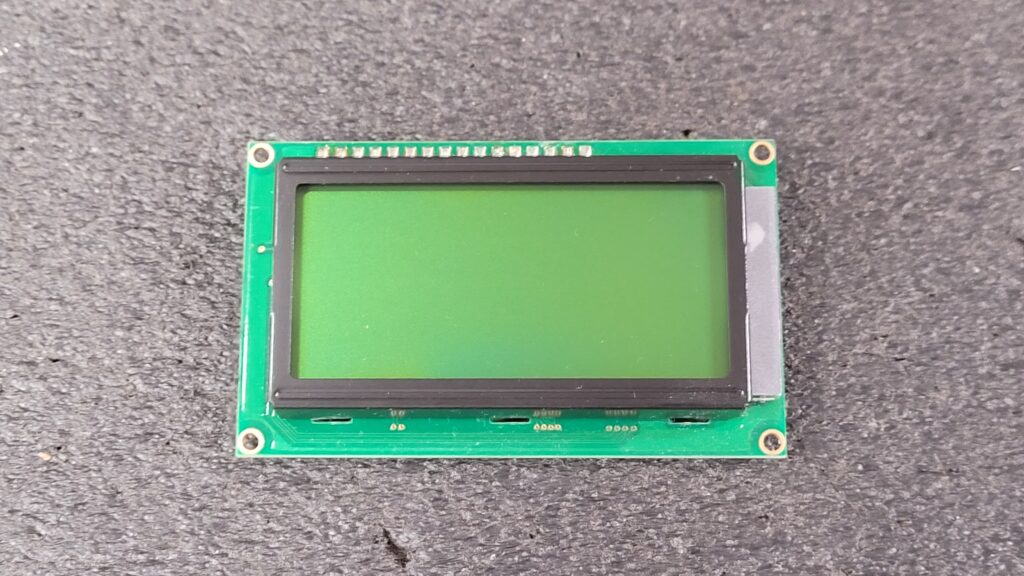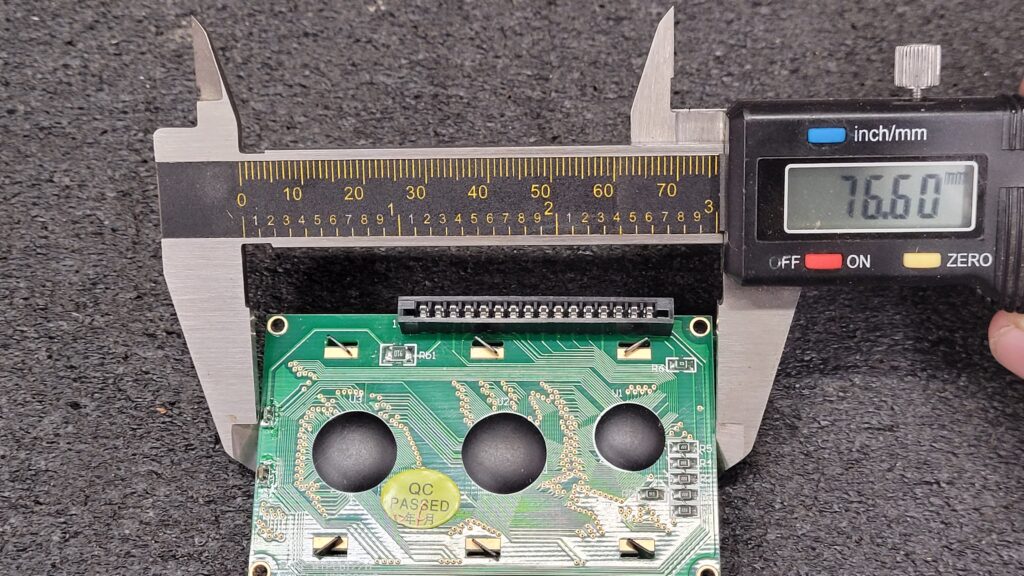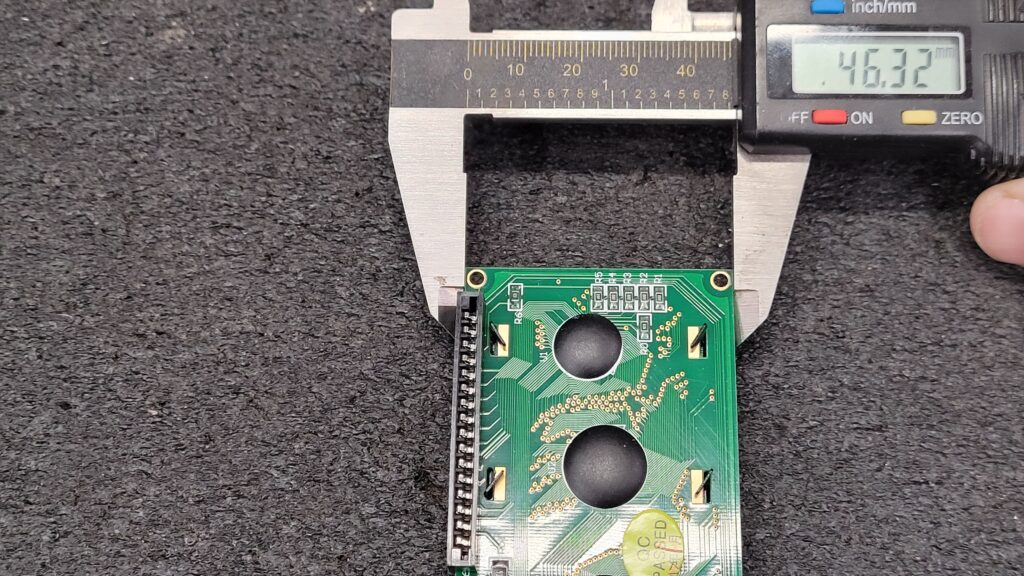 The #PCBCake consists of 6 Interconnecting boards held in with 4 screws to the top cover.
Not sure what happened top the photos in this Xeltek Superpro 7000 Universal Programmer Teardown but looked good on my display when taken but look washed out on PC Screen. I am not a professional photographer! I think I need to invest in a real camera and learn to use it properly! Regardless here they are.
Power Supply Board Xeltek Superpro 7000 PN: SP7k PWR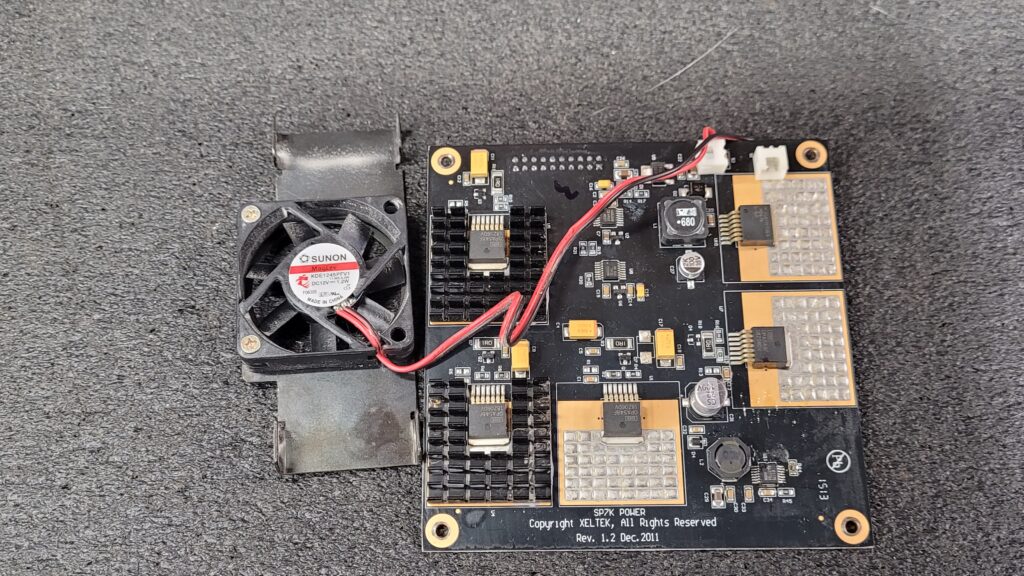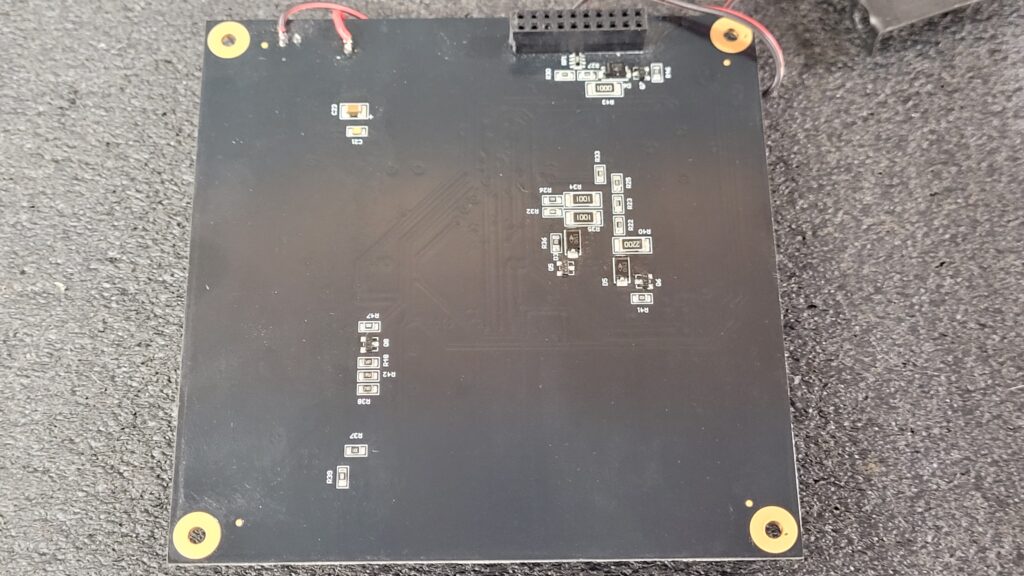 1 x LM2676  3A Step Down Regulator @ L10
4 x OPA548F High-Voltage High-Current Operational Amplifiers @ U1, U4, U5, U7
1 X TPS61175 3-A High-Voltage Boost Converter @ U11
1 X AD5308ARUZ 8 Bit Digital to Analog Converter @ U3
1 X  ADS7841E Quad Channel Single Analog to Digital Converter @ U8
1 X AMS1117-3.3 Regulator @ U9
Pinout Voltages (Soon).
The Xeltek Superpro 7000 CPU board, PN SK7K CPU Board v4.0, has a ground off chip at U17, which makes it difficult to identify. However, it does have a Jtag header at J3, so I may revisit it another day and connect it to poke around.
From the datasheet, I learned that the scratched off chip at U17 in the TQ144 Package a ACTEL Proasic3 will either be an A3P060 or A3P125. The Superpro 7000 board is controlled by an S3C6410XH-66 ARM 11 processor at U9.
This CPU board features K9F1208U0C 64M x 8 bits NAND flash memory at U14 (datasheet), as well as two 512Mb DDR SDRAM chips K4X51163PI-FGC6 at U10 and U13 (datasheet). Additionally, it has a DAVICOM DM9000AEP Ethernet controller(datasheet), with a Xeltek AE801 chip at U18.
I'm curious about the P1 header (Serial/UART?) and the P2 header (JTAG?) and J3 on the board, as well as the purpose of J9 and J10. I was told at one point that these Superpro Programmers run a form of embedded Linux. Maybe I should request the source code (just kidding!)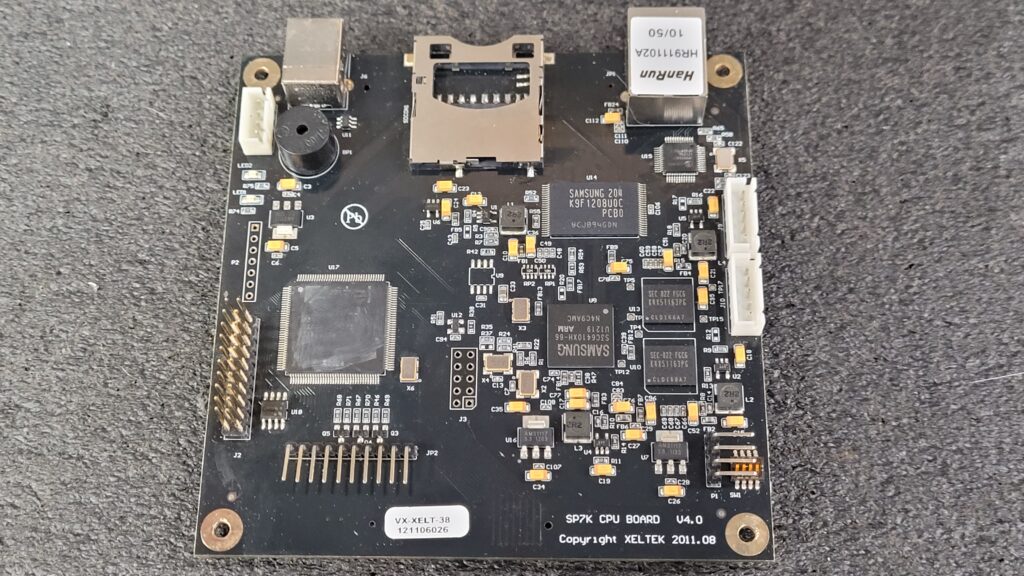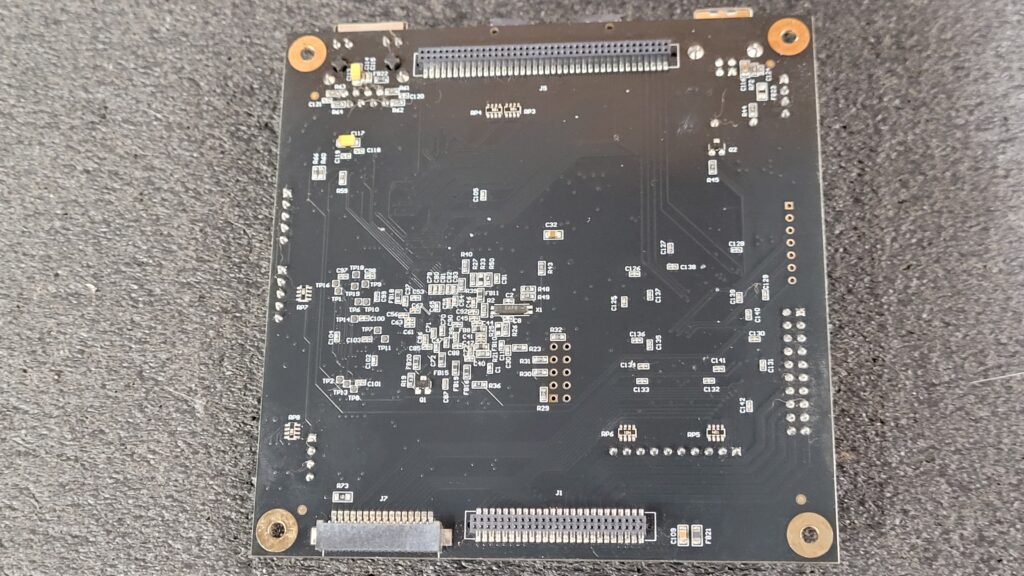 Update 08/29/2023 P1 Is Serial/Uart 115200 bps (8-N-1) I Hooked it up to a serial Port Pins 1 tx (Y) and 3 rx (O),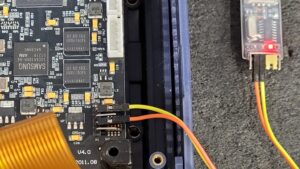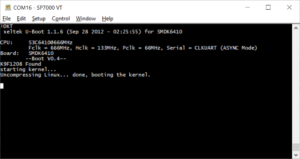 When hooked to a basic terminal this is what is displayed.  I think it is missing some data. I will work on it.
!OKT
xeltek U-Boot 1.1.6 (Sep 28 2012 – 02:25:55) for SMDK6410
CPU: S3C6410@666MHz
Fclk = 666MHz, Hclk = 133MHz, Pclk = 66MHz, Serial = CLKUART (ASYNC Mode)
Board: SMDK6410
–Boot V0.4–
K9F1208 Found
starting kernel…
Uncompressing Linux… done, booting the kernel.
I/O Board Xilinx Spartan 3 FPGA (Dataheet)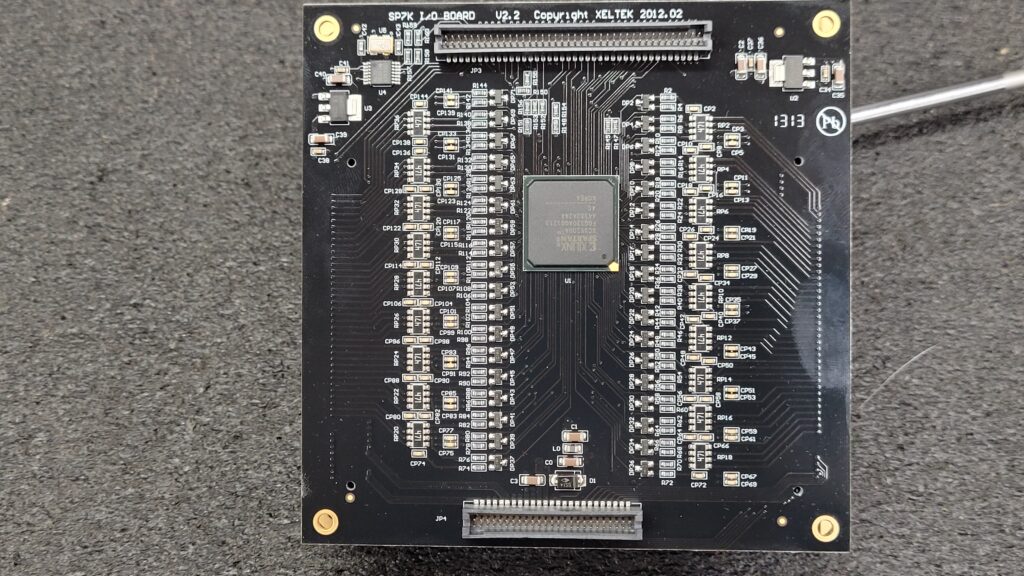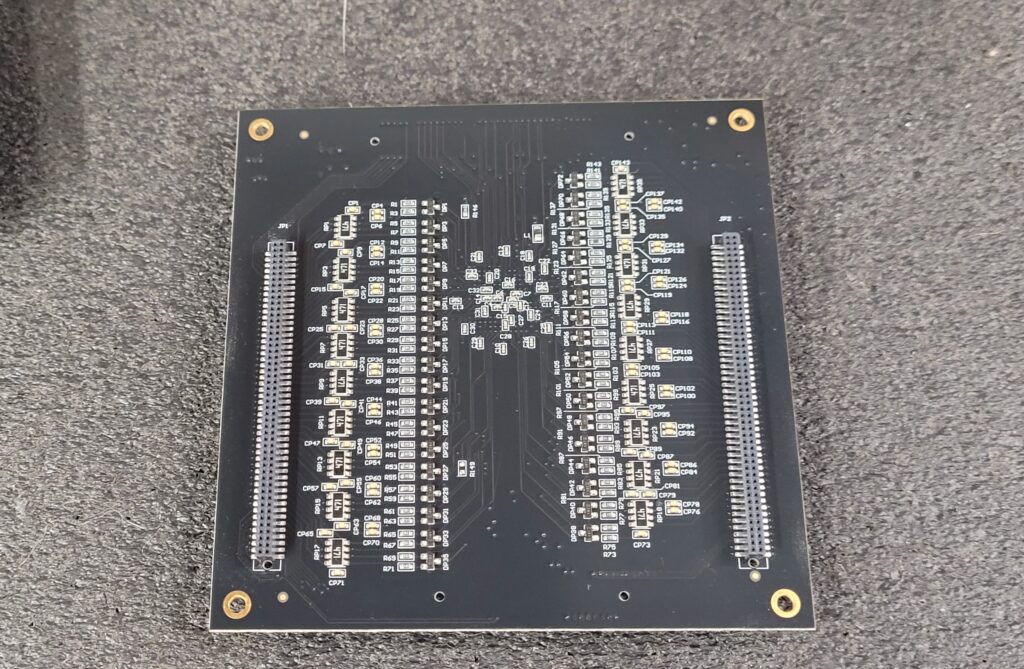 SP7K-V1V2 Board For Xeltek Superpro 7000 a lot of 6C596PW Shift Registers & Diodes. Then you have Y2 a SOT package Zener or PNP transistor?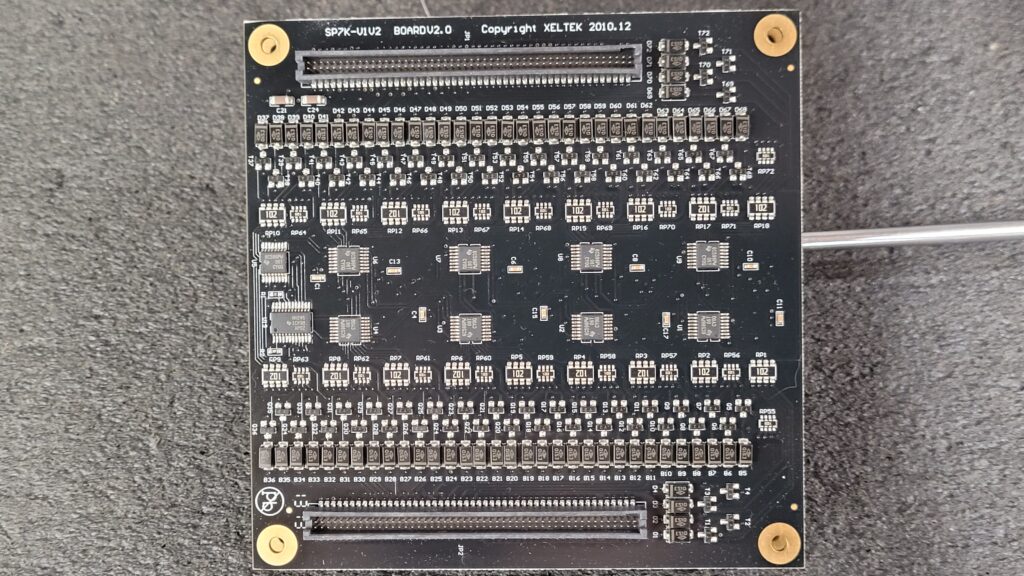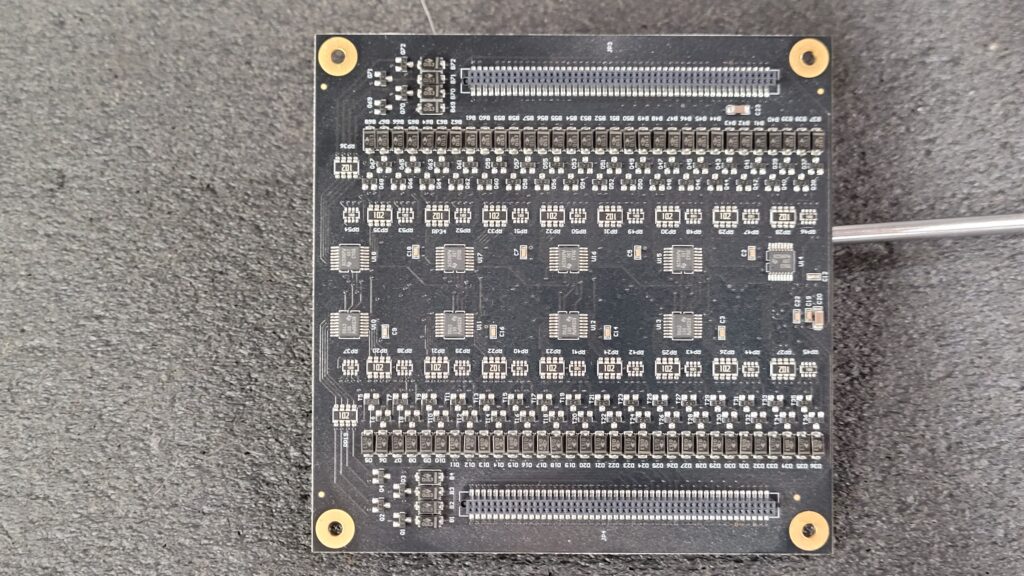 Board Part  SK7K -V3 For Xeltek Superpro 7000 the NH245's I believe is a SN74LVC8T245 8-Bit Dual-Supply Bus Transceiver.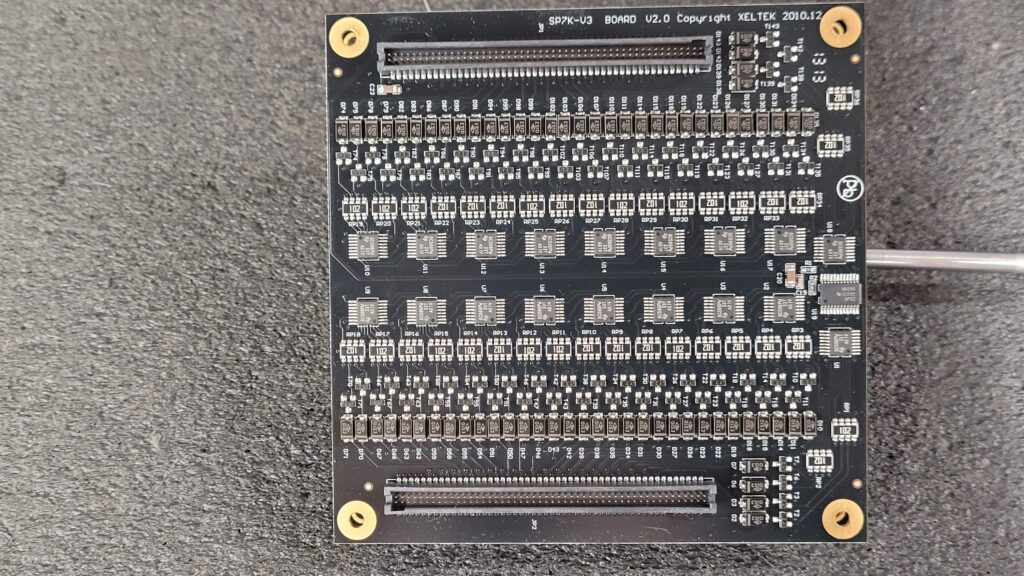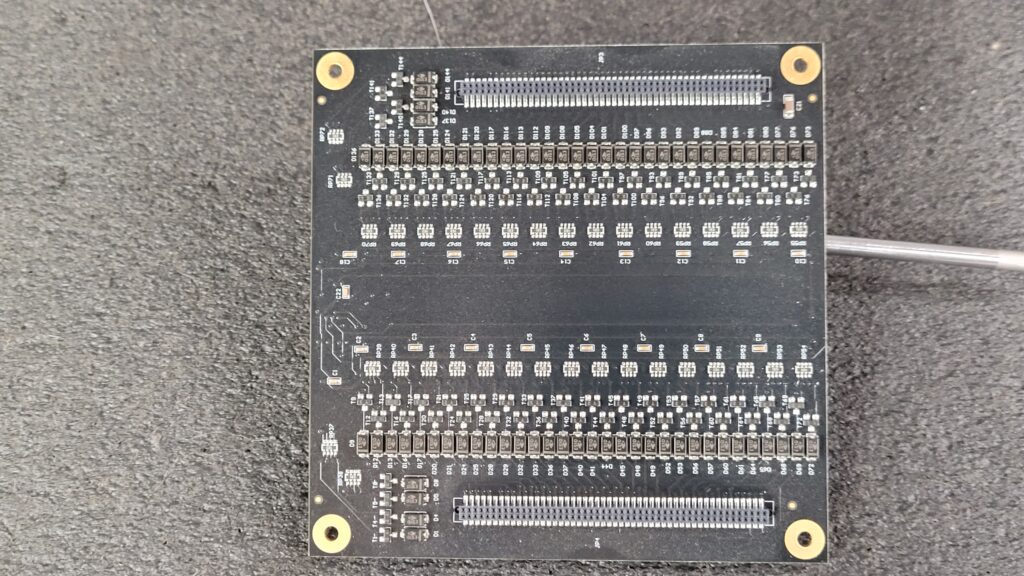 Ground Board Xeltek Superpro 7000 SP7k-GND HCT595 Chips Data Sheet Transistors have marking BKD Assume they are KTC8050S-D Bipolar Transistors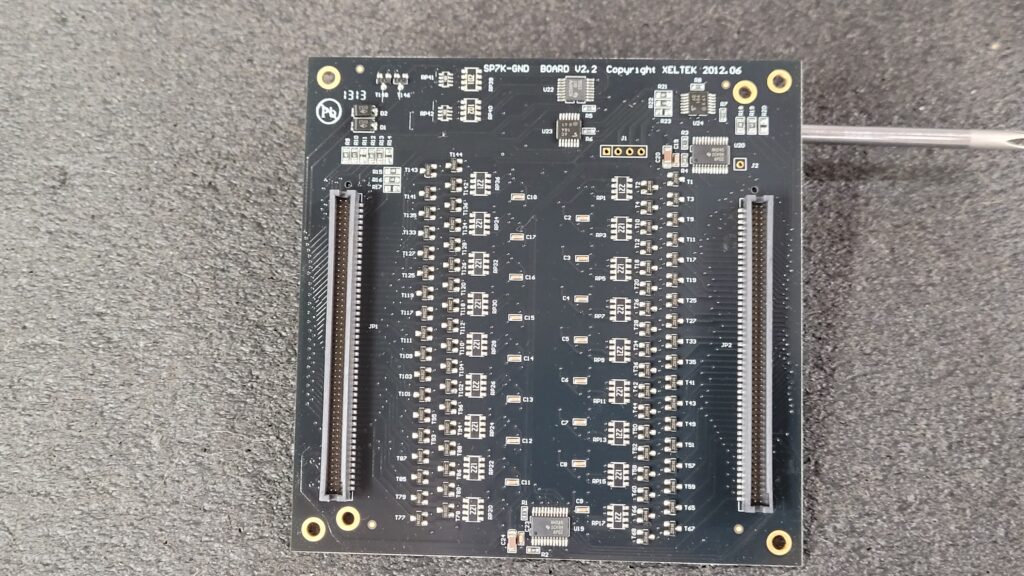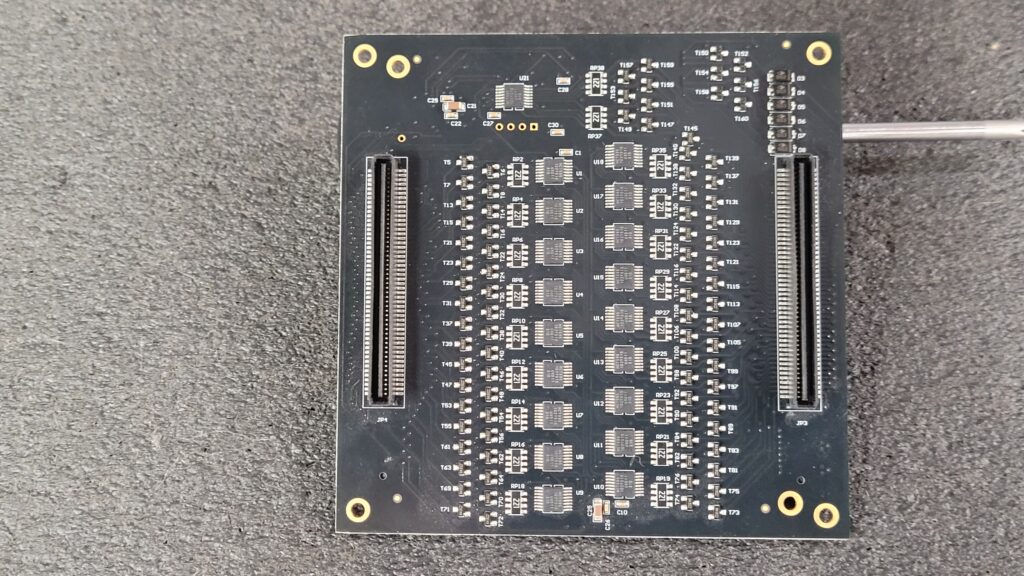 SP7K Stack a little bit clearer on the bottom side! The board to board connector on top is an Oupiin 2349-100G00DN1T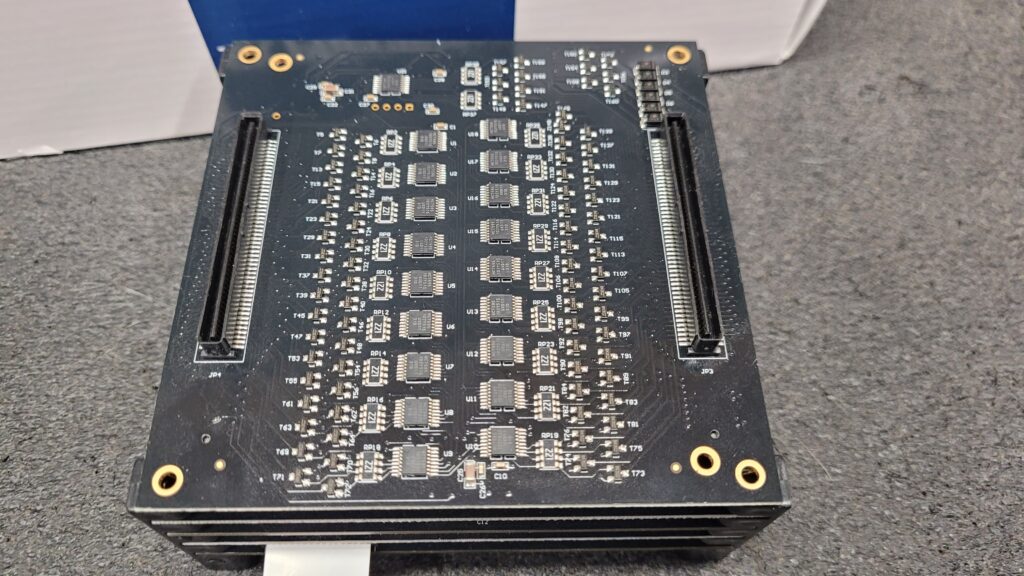 After examining the power supply board more closely, it became clear that the soldering on U11 was very poor, with pry marks on the chip and a noticeable gouge near C34 on the circuit board. As a result, I decided to remove U11 to get a better look. It was clear that there had been a botched repair attempt at some point, as the pads had been lifted and the chip had not been properly soldered down.
Dealing with this kind of issue is always frustrating, and the thick black solder mask on this particular board made it even more difficult to work with. However, with some patience and careful attention to detail, I was able to address the problem and get the board back in working order. In the end, it's always satisfying to overcome these challenges and bring a piece of equipment back to life.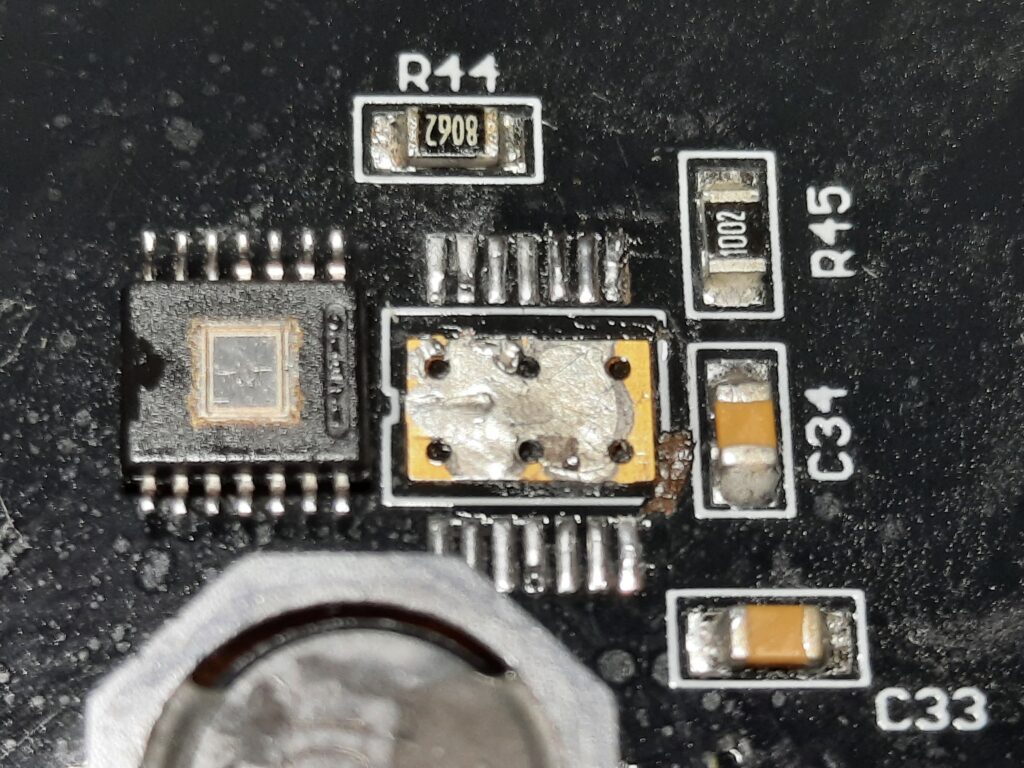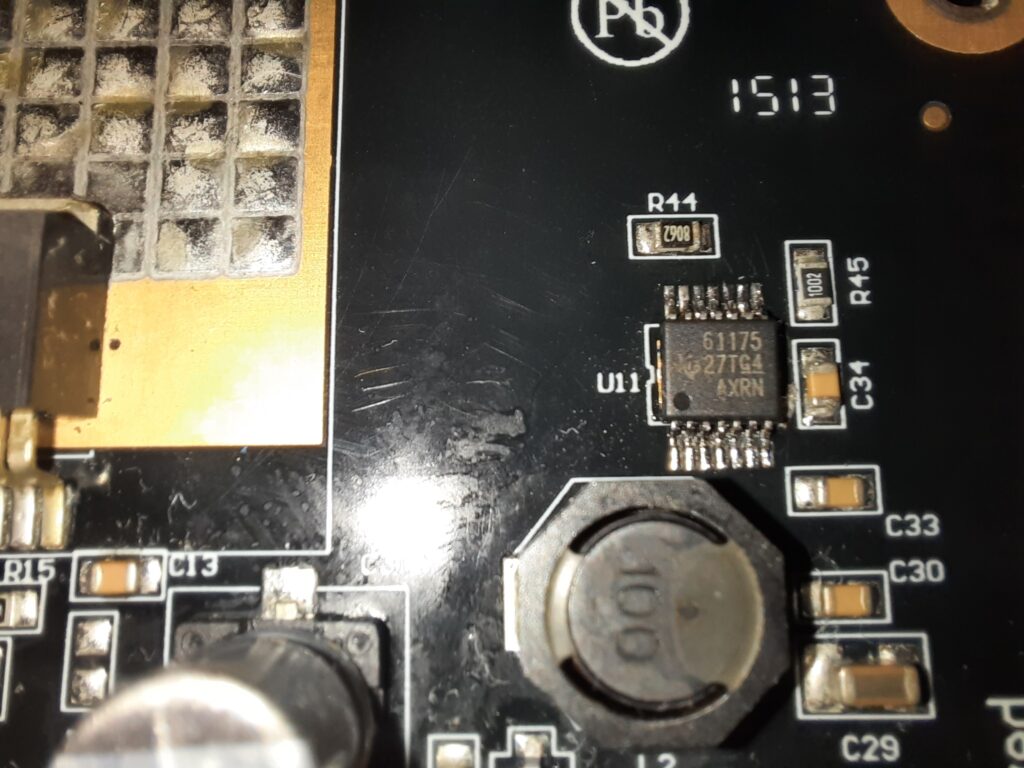 Before reassembling the programmer, I took the time to clean up the flux a bit. However, it's clear that a more thorough cleaning is necessary. In fact, I think it would be best to give the board a quick dip in the ultrasonic cleaner for a few seconds to ensure that it's completely free of any residual contaminants.
Hope this Xeltek Superpro 7000 Teardown helps someone. This is a living blog and I will update as time allows.
I do not have a EX0001 Adapter and Seems that Xeltek has Discontinued them. So this will have to stay on the back burner till another day.
Update, 07/2023 The Xeltek Superpro 7000 EX Adapter's Uses a Uncommon Oupiin 2348-100G00DP1T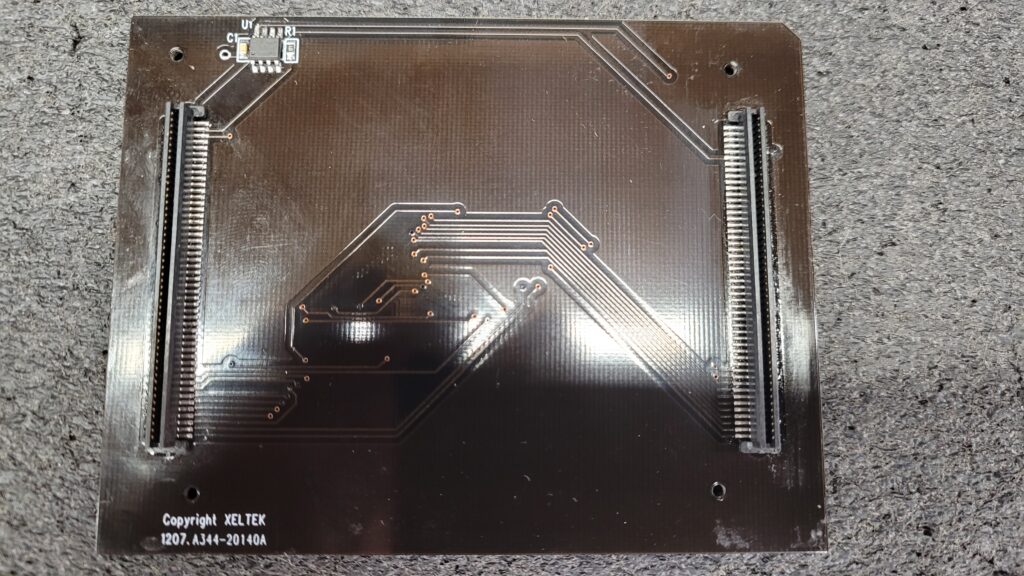 On the modern Xeltek GX Adapter it Uses a Common Avery Roust Hirose FX2-100S-1.27SV(71)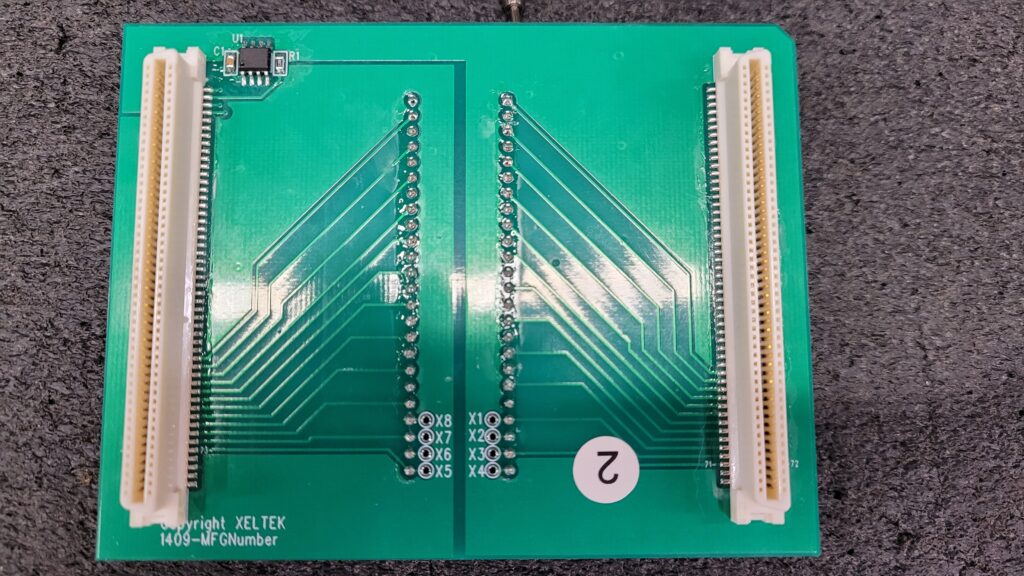 According to information provided by Xeltek China, it has been stated with that the EX and GX adapters employ compatible security chips, thus indicating a high likelihood of compatibility between the two. It is worth considering the potential creation of an adapter that bridges the uncommon Oupiin connector with the Hirose connector. However, it is important to note that a definitive decision has not been reached on whether this adapter will be produced, thereby emphasizing the need for further evaluation and deliberation.
I have 3d Printed a Socket Cover for the Xeltek Superpro EX Adapter.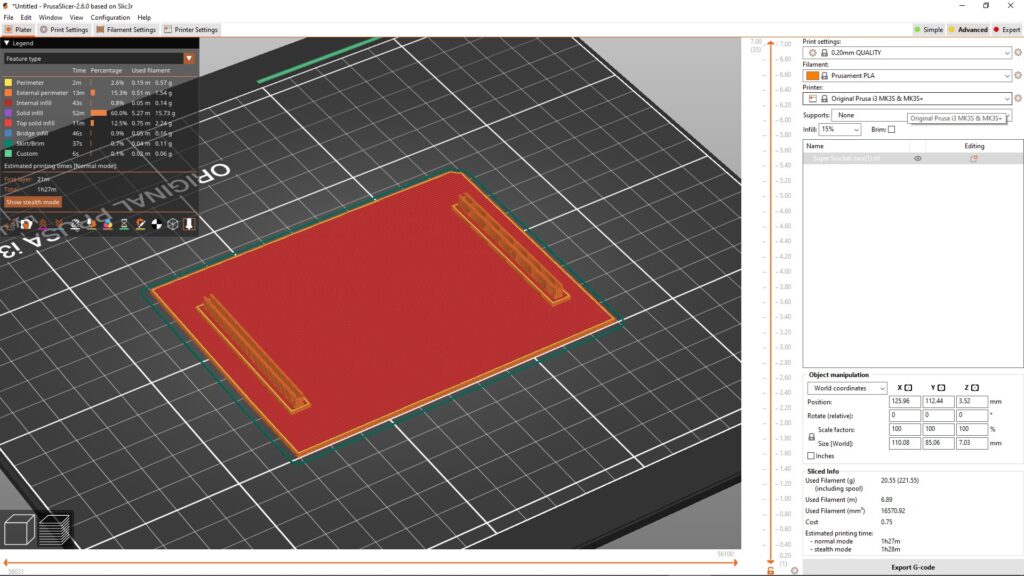 Here is the 3D Printed Cover. I will release the STL File On My Printable Profile As I Did with the Superpro 5000-6100N's Check Back Here or my Printable's Profile Regularly.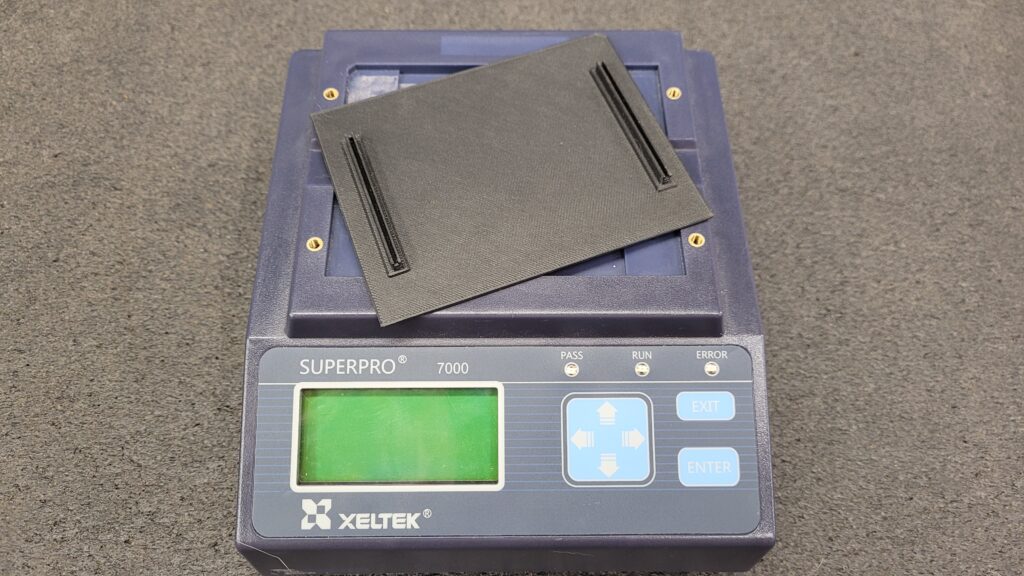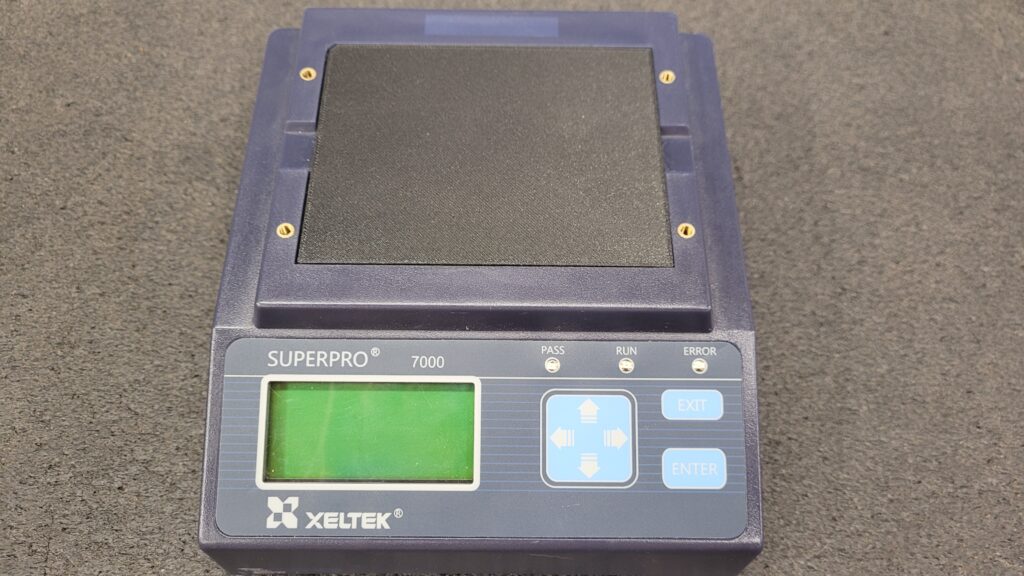 Xeltek Suprpro 7000
Right to Repair Score: D (They Will Repair But Costs More then Item Is Worth)

Check Out My Xeltek Superpro 7500 Universal Programmer Post.