Xeltek Superpro 7500 for Advanced Programming Needs
Xeltek Superpro 7500 for Advanced Programming Needs Has Been Added to The  Programming Farm..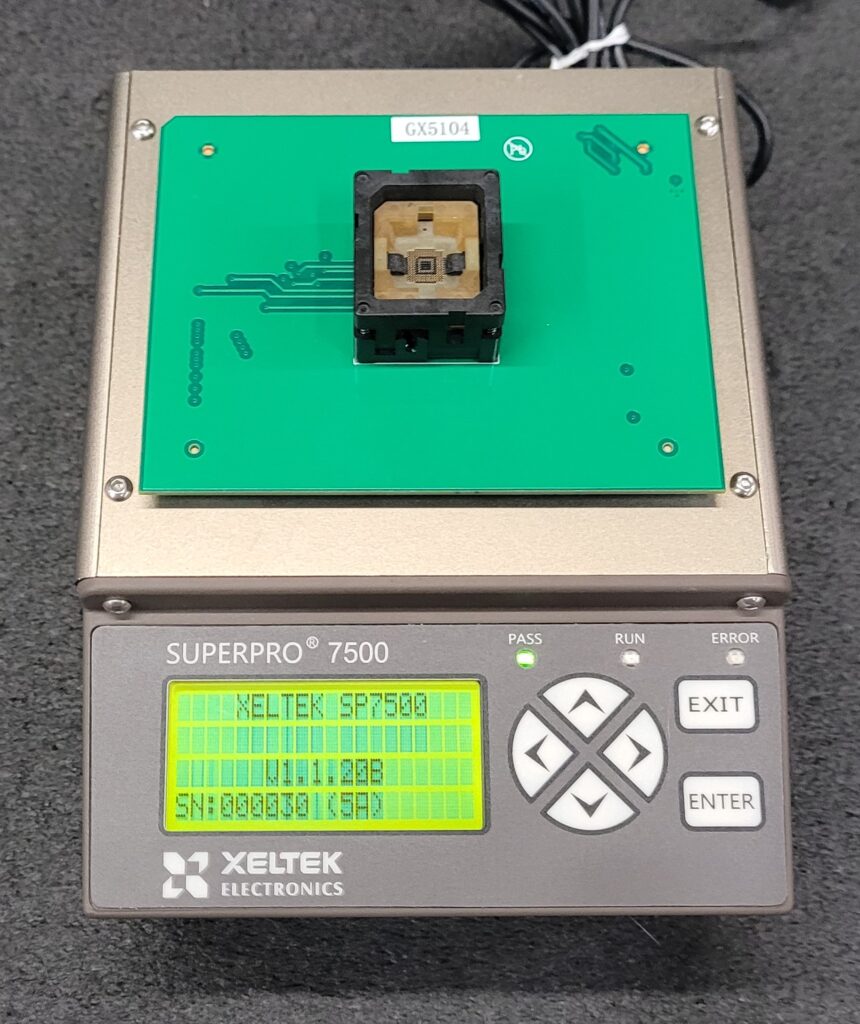 I was scouring through my options for an adapter to facilitate some BGA EMMC/Nand programming when I stumbled upon an absolute gem that completely caught my eye. This Xeltek 7500 Programmer! It is used but you could not really tell. It  not only blew me away with its unbeatable price, but also included the specific adapter I was seeking – a delightful bonus that had me jumping with excitement! Again, I couldn't believe my luck – there it was, the exact adapter I was seeking, along with the powerful Xeltek Superpro 7500 programmer, at an unbelievable price from a private seller and only a few shipping days away via ground service. This was a total game-changer for me, and I knew I had to act fast before this amazing opportunity passed me by.
I was thrilled to place my order, but unfortunately, it was a Friday evening and I knew I'd have to wait until Monday morning for it to ship out. Nonetheless, I was eagerly anticipating its arrival, so on Monday morning I checked the tracking info and saw that it was scheduled for delivery the following Friday, which was perfectly fine with me. However, my excitement soon turned to disappointment when I received a message from FedEx stating that the package would be delayed until Monday – a holiday, no less. I thought to myself, 'Shucks!'
As I was getting ready to attend a concert that Friday night, my phone rang, and to my surprise, it was FedEx automated system informing me that an early delivery was scheduled for Saturday by end of day. However, there was a catch – an adult signature was required. Despite the slight inconvenience, I couldn't wait to receive my package, and this unexpected turn of events made for an exciting start to my weekend.  The Weight on the Shipment Facts Has me worried..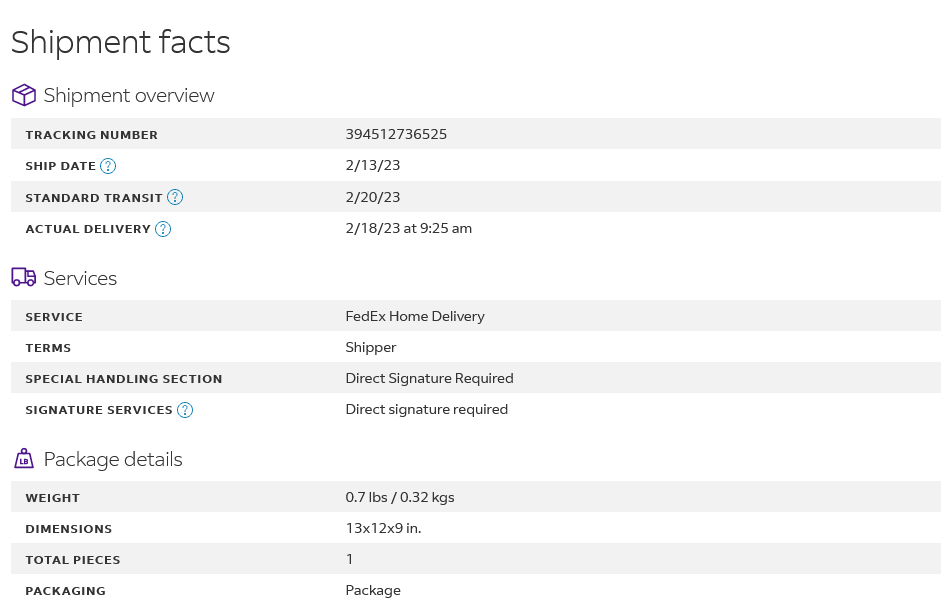 To my surprise, a FedEx delivery arrived at 9:25 am – possibly the earliest I've ever received a FedEx Ground delivery. As I signed for the package, I couldn't help but notice that the weight of the box seemed to contradict the information FedEx had provided this really put me at ease. Despite my growing excitement to open my new tool, I managed to hold back my enthusiasm and went back to bed to catch a few more hours of sleep as I was up until 6:30am.
Later in the day, I woke up and brewed a few cups of coffee before eagerly unboxing the Superpro 7500. The seller had done an exceptional job with the packaging, and I couldn't help but feel a sense of satisfaction and anticipation as I unpackaged my new tool. And the Box is also full of bubble wrap.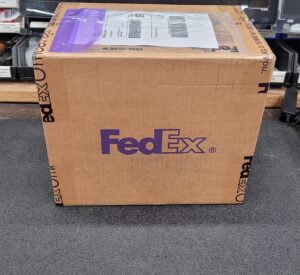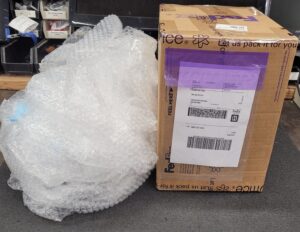 Unboxing Video (Soon)
At long last, the moment I had been waiting for had arrived. My Xeltek Superpro 7500 Universal Programmer was finally unboxed, and as I eagerly inspected my new tool, a wave of excitement and anticipation washed over me. I knew from the moment I laid eyes on it that this device was going to be a game-changer, a veritable Swiss Army Knife for my programming farm, unlocking a new level of performance and productivity.
Every inch of the Superpro 7500 was a testament to Xeltek's engineering prowess. From its sleek and sophisticated design to its finely crafted surface finish and compact size, everything about this device screamed "precision" and "quality." Holding it in my hand, I could feel the weight of its potential, the limitless possibilities it represented for my work.
It was time to take my programming game to the next level, and with the Xeltek Superpro 7500 by my bench, I was more than ready to rise to the challenges of tomorrow. From firmware updates and beyond, this device was the key to unlocking a whole new world of possibilities, and I couldn't wait to see where it would take me.
With great enthusiasm, I had already installed the latest Superpro 7500 software from Xeltek's website in anticipation of my programmer's arrival. Without some hesitation, I plugged it in as soon as I hooked up my programmer and launched the Superpro software, my excitement levels soared even higher as I discovered that my programmer firmware version and serial number matched the device, which was 1.1.20B!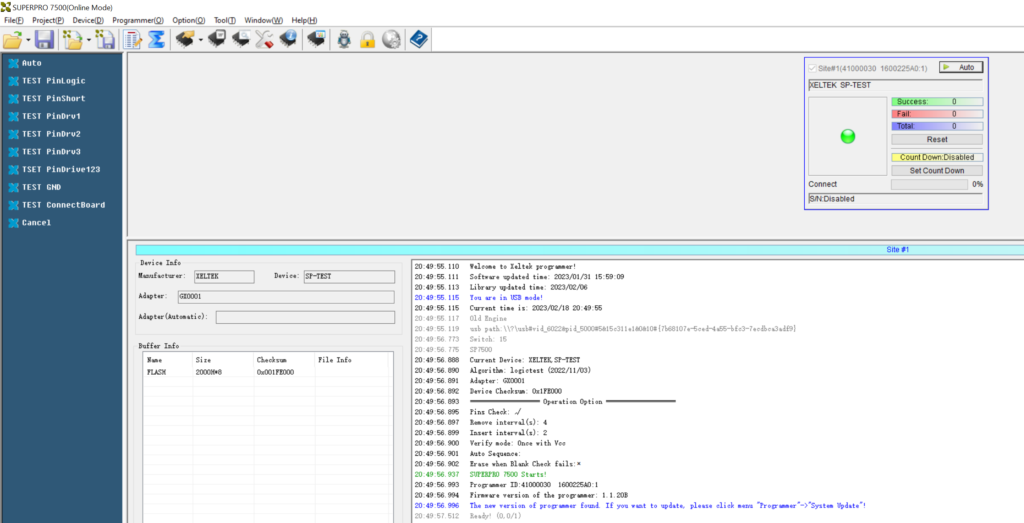 In my quest to stay on the cutting edge of programming technology, I knew that it was crucial to keep my Xeltek Superpro 7500 firmware up-to-date. So, without further ado, I set about updating my system to the latest firmware version
With bated breath, I watched the software perform its magic, upgrading my programmer to the latest version. It was an exhilarating moment, filled with anticipation and fear nothing would go wrong but what seemed like a fraction of a second later it was done. The prompt Requested that I Restart the programmer.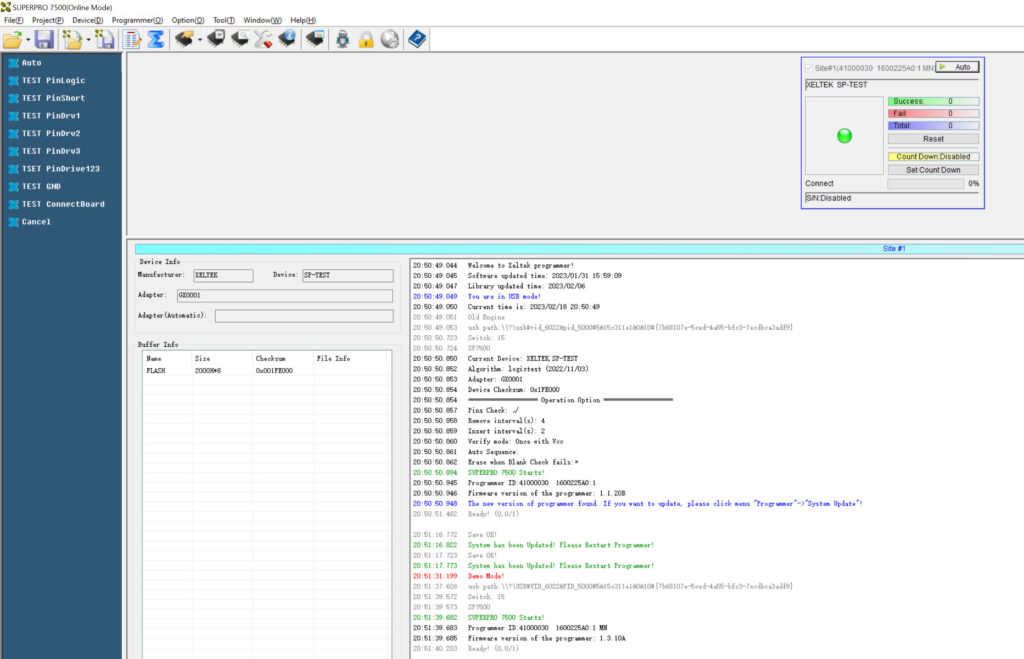 Upon restarting the programmer I confirmed the firmware version – of V1.3.10A on the device. My excitement and fear quickly turned to relief as I confirmed that the new firmware version had indeed been installed, and the programmer was now equipped with the latest technology.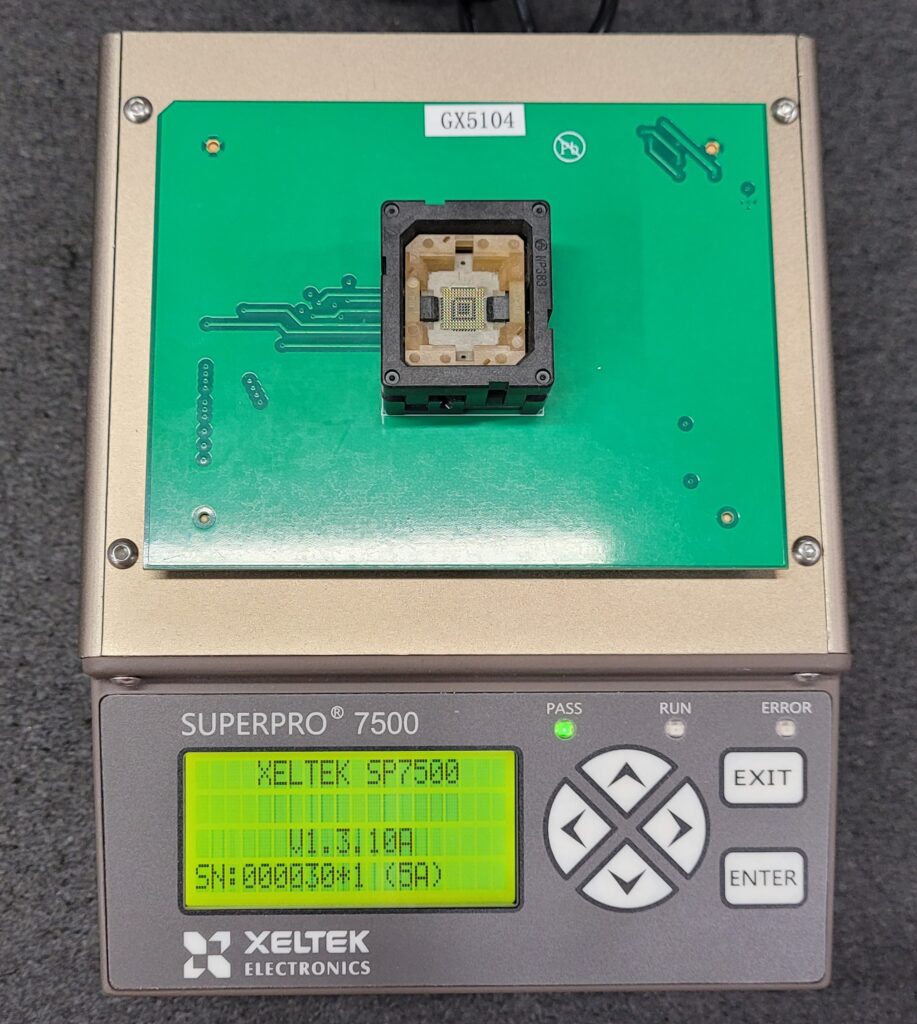 The system update completed in just one second, seemed to do 2 updates and it appears to have altered the format of the SN form from 'SN:000030 (5A)' to 'SN:000030*1 (5A)'. It's intriguing to wonder what prompted this change – perhaps it was related to formatting?
Side By Side to The Superpro 6100N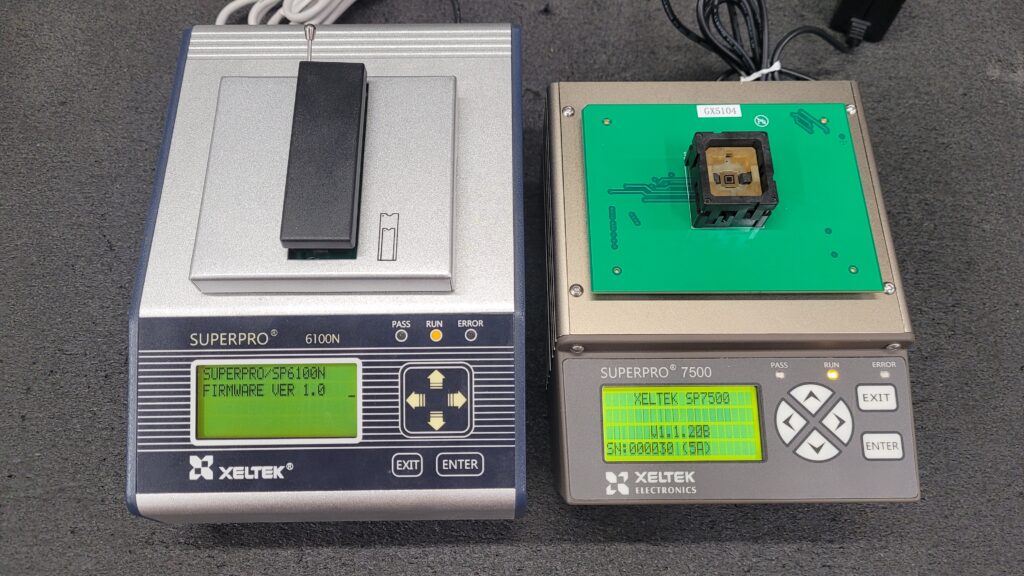 I decided that I would want a GX0001 48pin Dip Adapter for the SP7500 But, after Seeing Xeltek Price is $136.00 + Shipping About $12.00 I decided China will be the way to Go @  $68.50 + $6.89 shipping about $72 Savings. I do recommend buying your adapters form Xeltek USA. But I know money can be tight for some or a project just is not worth the extra cost and worth the risk of buying from china.
Once again I had the pleasure of working with ECMO again, although our Previous Experience was a little rocky due to one device not being programmed properly or a bad chip. However, this time around, ECMO made the entire buying experience a breeze. I purchased the GX0001 48pin Dip Adapter for my Xeltek Superpro 7500, and the seller took a reasonable amount of time for the item to ship out. Moreover, the packaging was exceptional, ensuring that the adapter arrived in perfect condition. Shipping time was not bad at all a little over 2 weeks with aliexpress standard shipping.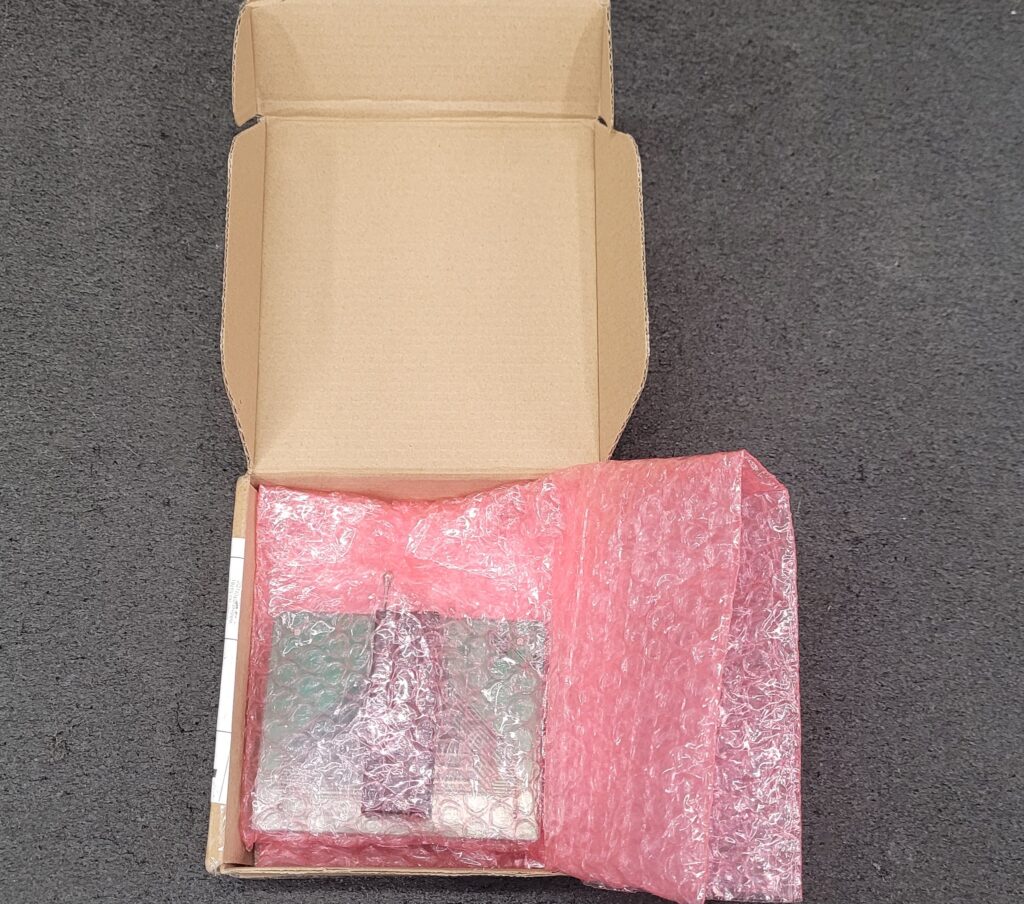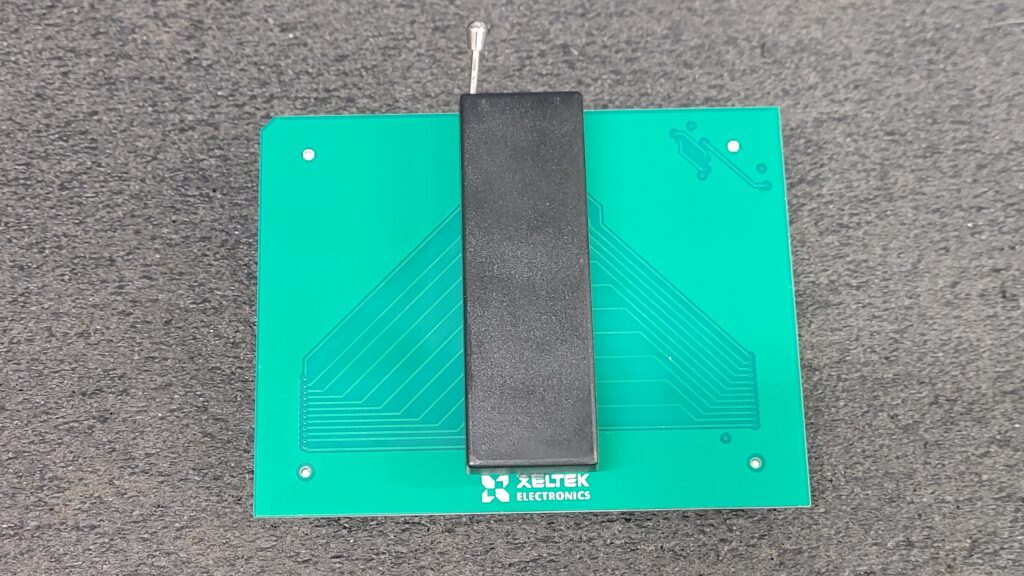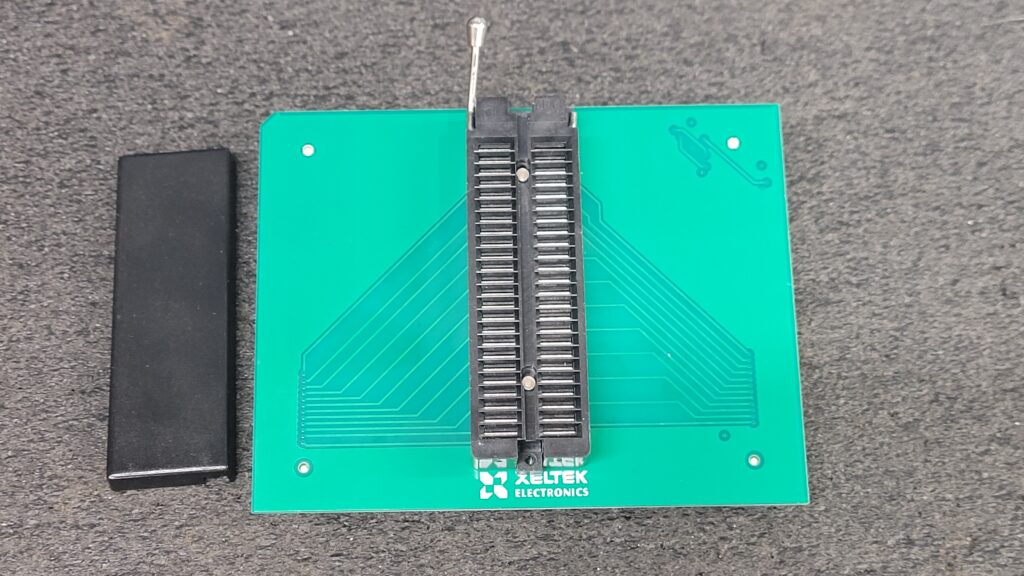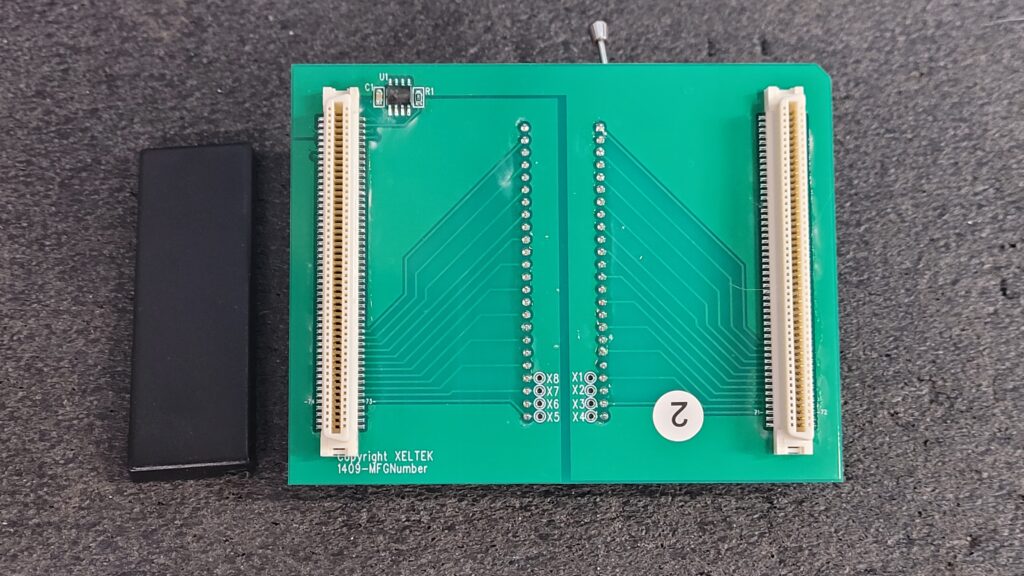 After receiving the unit and unboxing it, I was pleased to find that it was in great condition, Doing an open test and in the log file doing a "gather info" hardware info request I noticed it was programmed with the wrong adapter ID (EX0001).

Info From Log File.
15:46:21: xp0-c:21:2:0:
xp0-m:80:20:
xp0-m:a0:2:EX0001:140627;8
Notice, a Date Code June 27th 2014?? Xeltek Factory Must be recycling AE801 Chips or they Just Stuck the wrong Chip on the Adapter at time of manufacture.
Although my Xeltek Superpro 7500 reported no issues with the adapter, It seemed that xeltek did not request the Adapter ID on GX0001 devices at this time but If Xeltek starts requesting the adapter ID in the future, it would disable this adapter. I knew that this was a minor issue that had to be resolved sooner rather then later.
Immediate contacted was made with ECMO about this issue, ECMO quickly resolved the issue. This minor hiccup with the Xeltek GX0001 adapter was a Xeltek factory issue, but they didn't let that slow them down. In record time, they reached out to the Xeltek factory and had an remote update tool for the AE801 Chip that could change the adapter ID Form a EX0001 to GX0001. Seller said they have never seen xeltek do this before?
I downloaded the tool Xeltek provided to ECMO.  But it said it was Expired.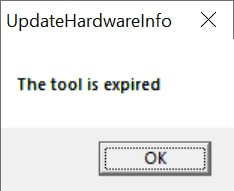 I though that wait a second china is 1 day ahead of us looked at the file and for sure it was created on the 15th It was the 14th I moved the Clock on the PC ahead 1 day to the 15th, Presto I am in!



Click On Update Hardware Will bring you to a another window Instructions say to send the string to Xeltek and do not close window wait for a reply. I sent the string to ECMO, with in a few min ECMO Responded With the Token form Xeltek.



I entered the token and clicked ok and just like that, problem solved!



Now in the Open Test and In the Log File The Xeltek Superpro 7500 Adapter Reads GX0001
Log File:
23:54:15: xp0-c:21:2:0:
xp0-m:80:20:
xp0-m:a0:2:GX0001:2303150$00;8

It's clear that ECMO has an outstanding relationship with the Xeltek factory – the best I've seen so far form any china seller. This was a positive experience with this seller, and I will undoubtedly return to them for future purchases when required.
I was informed by Aaron @ Xeltek a Simpler Way to Check the Adapter ID is a CTRL + S On the Keyboard when the Superpro 7500 Software is open.

Its been a month and I am very impressed with the the Superpro 7500 I have only used it to to program a handfull of chips so far but it has not let me down yet. I cannot wait to use it more and put it thru is paces as a tool in the shop. I will plan  to do a teardown of the superpro 7500 when time allows I am sure there will be no disappointments.
If you're familiar with Xeltek adapters, you may have noticed that there are three different types: EX (Brown), GX (Green 2 Sticker), and DX. While the size is an obvious difference, there are also some notable differences in the connectors on t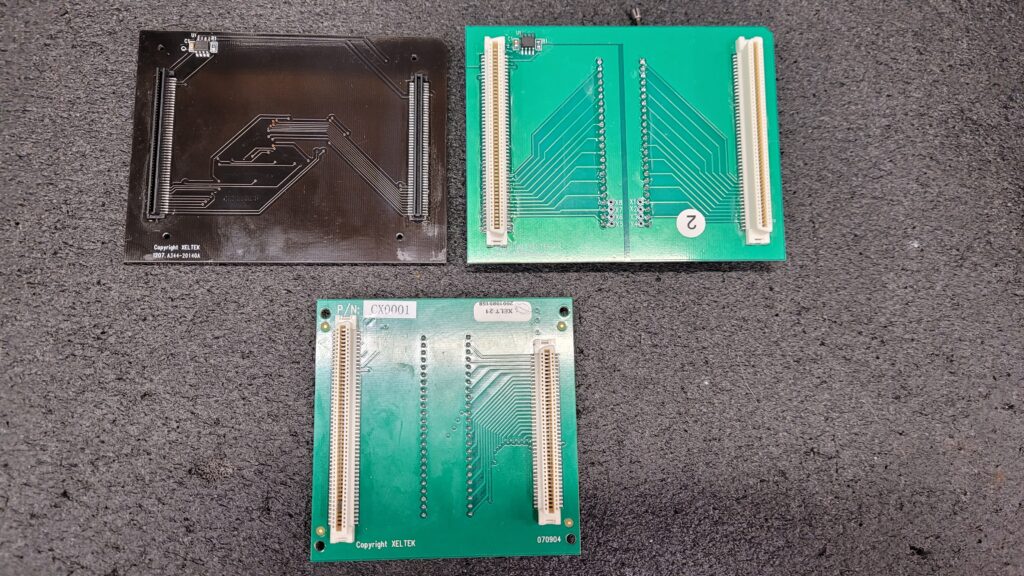 Notable Difference other then the size is the Connectors on the Bottom The Xeltek EX Used a diffrent Connectors with 0.635 spacing, this connector is not commonly known. The Xeltek GX Uses 2X 100Pin Hirose FX2-100S-1.27SV(71) and the CD/DX Use 1  X 100 Pin and an 80 Pin FX2-80S-1.27SV(71)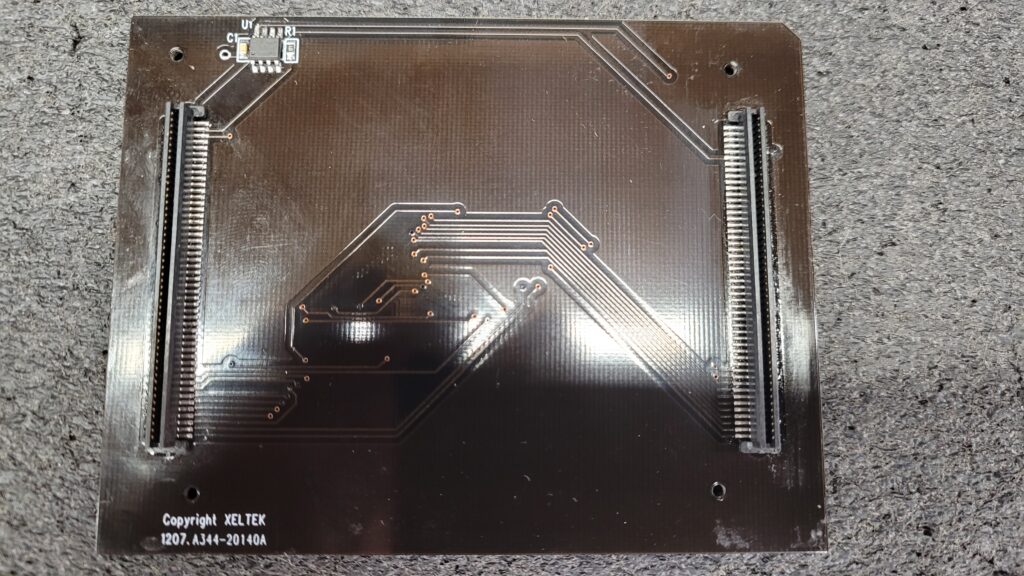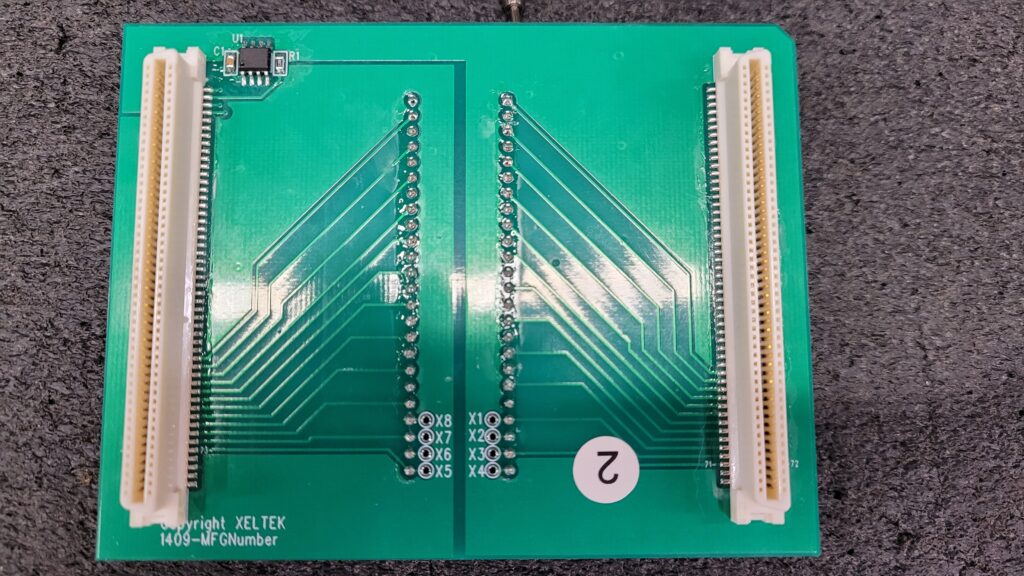 Do you like this content? If so consider making a donation via Cash App $slrhine so I can get more cool items and time to do more posts and videos.
So far the 7500 Has been a Great Programmer… But!!!! The Negetive Side to it. There seems to be a lot of Chip License's ($200) Xeltek Greed? On the the 6100 the same Chip needs no additional License but on the 7500 they do? There are many more these are just 2 examples.


Xeltek Superpro 7500 MC68HC711E9CFN2 $200 License Required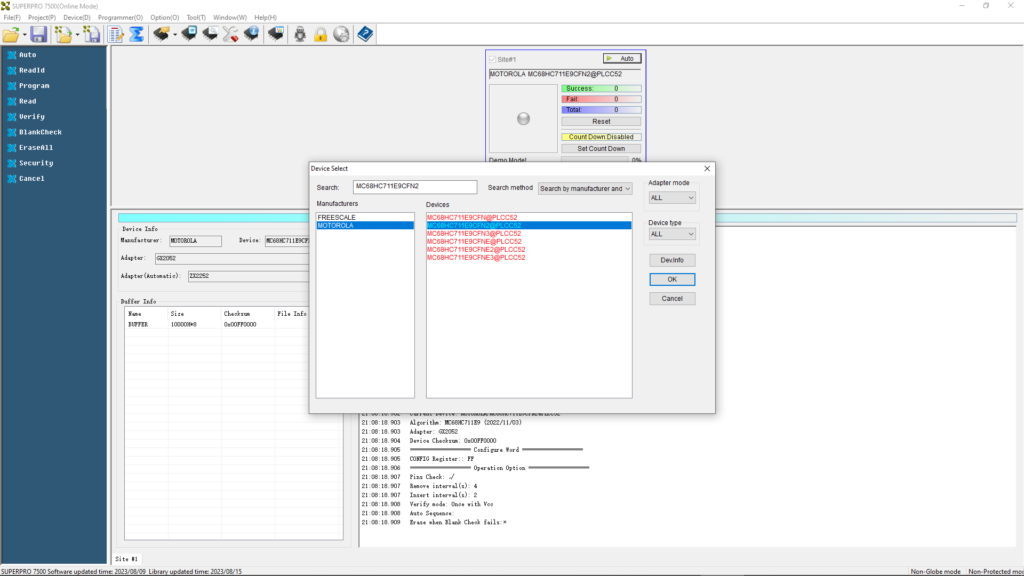 Xeltek Superpro 6100N MC68HC711E9CFN2 No $200 License Required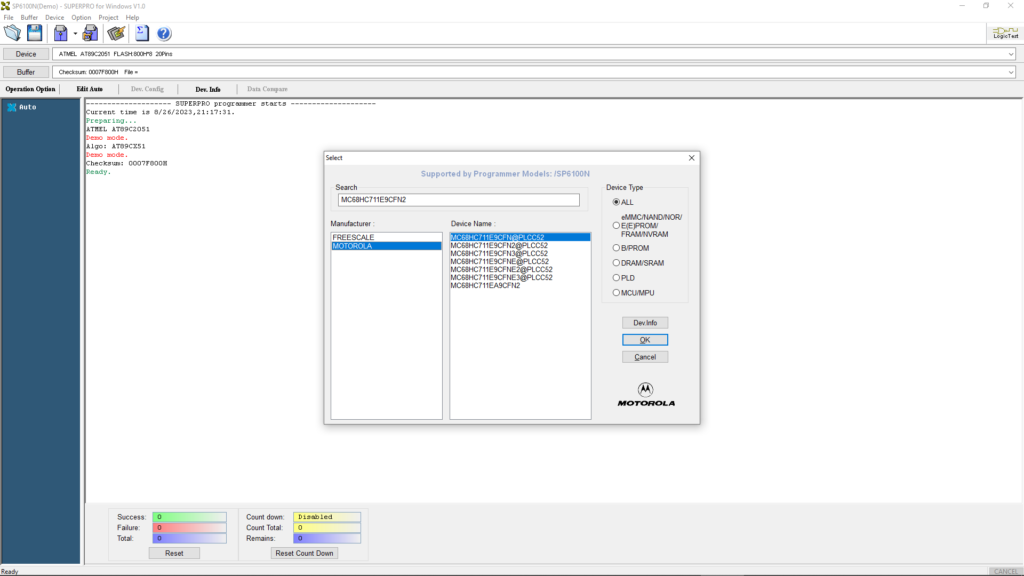 There are also as of 09-03-2023 There are 14,483 Devices that Need Authorization (***) in the Device List. They Don't tell You What the (***) you will only find out once you buy the Superpro 7500 and run across a device. I would think Xeltek should disclose this on the main product page or on the Device List as of this post the Device List Has No Mention of these extra costs.  So at $200ea that can get expensive if you wanted to authorize them all it would cost you $2,896,600 That's Big $$$ Some of the devices in the list can be programmed easily with alternate means for a lot less.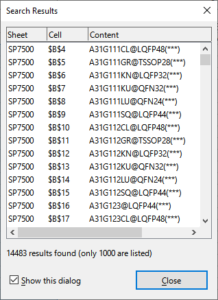 Xeltek gives an example Cost Per Device in Pennies on the 6104 which is a 6100N Gang Programmer. The 6100N Has Pay to Play Devices but are not Noted in the the Device List with a (*) or (***) like the Superpro Is01 and Superpro 7500. So The the Xeltek Superpro 7500's Real Cost Per Device if all Devices Were Authorized as of 09-03-2023 There are 14,483 Devices 1,995 for the Programmer, + $2,896,600 / 127105 = $22.80 Per Device which represents highest price in the industry.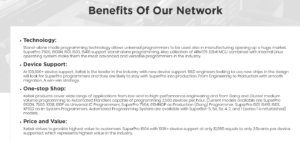 My Current Issue:
I have the GX5104 Adapter, It seems that Xeltek switched all supported chips to a GX5104-T001 adapter. In the Device list there are no supported devices for the GX5104. So the software gives an error but still works programs no problem. I have requested a Remote Update Form Xeltek to update this adapter to a -T001 but so far no reply for my request both china and usa. USA Xeltek said they can make the request. So this adapter is unless if you need to have error free log file as it gives a "Not Match: -T none Adapter of Site 1 is not completely matched! It may cause some dangers! Please contact us soon!"
If Xeltek provides a remote update I will Post. But be warned that if you have a $760.00 adapter xeltek at anytime can and will change all devices to another adapter or add addition of -TXXX to it leaving you with an error rendering the adapter useless for anything that requires you to submit logs showing error free programming.
Another Issue Since I Registered My Programmer I have Noticed removal Of Authorizations. Feb 15th 2023 Software Release I was able to use the Test Algorithm (This Helps if there is an Issue)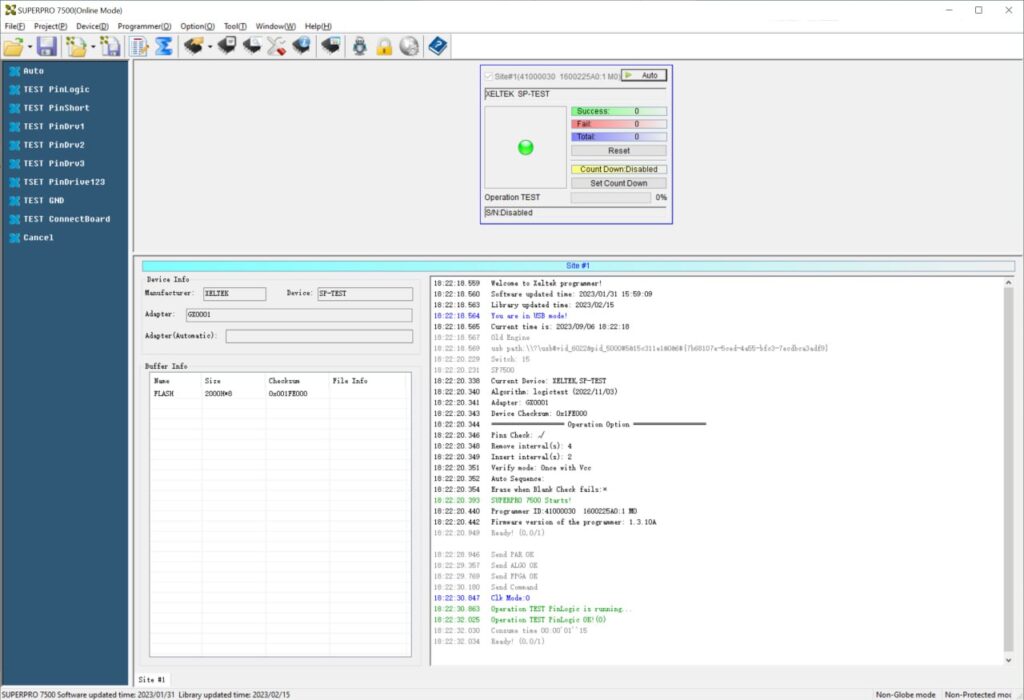 On the September 0th 2023 Release Programmer Not Authorized