Unmatched Adapter Fix For Xeltek Superpro 5000 5000E 6000 6000E 6100
Xeltek Superpro 5000 5000E 6000 6000E 6100 Unmatched Adapter Fix For Current Production CX / DX Adapters.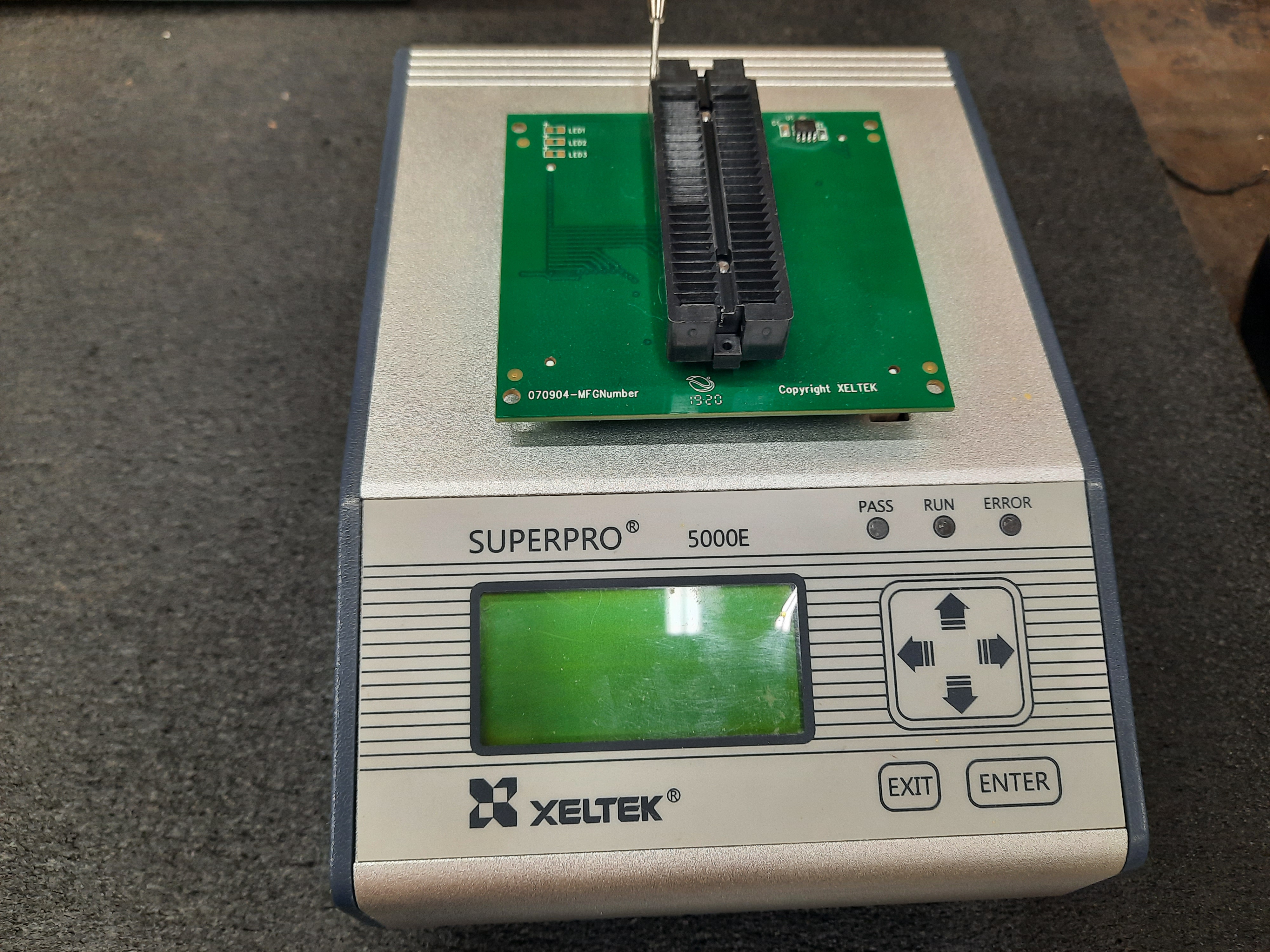 May 12th 2021, I Ordered and Received a 1 DX0001 (Spare) and 1 CX0001 Adapters From a China Based Seller ECMO for the one that was misplaced for the Superpro 5000E. I do recommend that if you are in the USA to buy your adapters form Xeltek USA as you will read below if there is an Adapter ID / Pairing or other Workmanship issue you will have to send it back to china at your expense negating the savings.
The adapters ordered were shown having the bezel or Cover on them like the original ones form Xeltek USA. The ones ECMO shipped did not have the bezels.  ECMO claimed that Xeltek just stopped (May 1st) providing with the plastic bezel on them. It Would have been nice for this to have been disclosed. But So Be it!
Update 03/2023 I have available a 3D Printable Covers For the Xeltek Superpro  CX0001 and DX001 Adapters.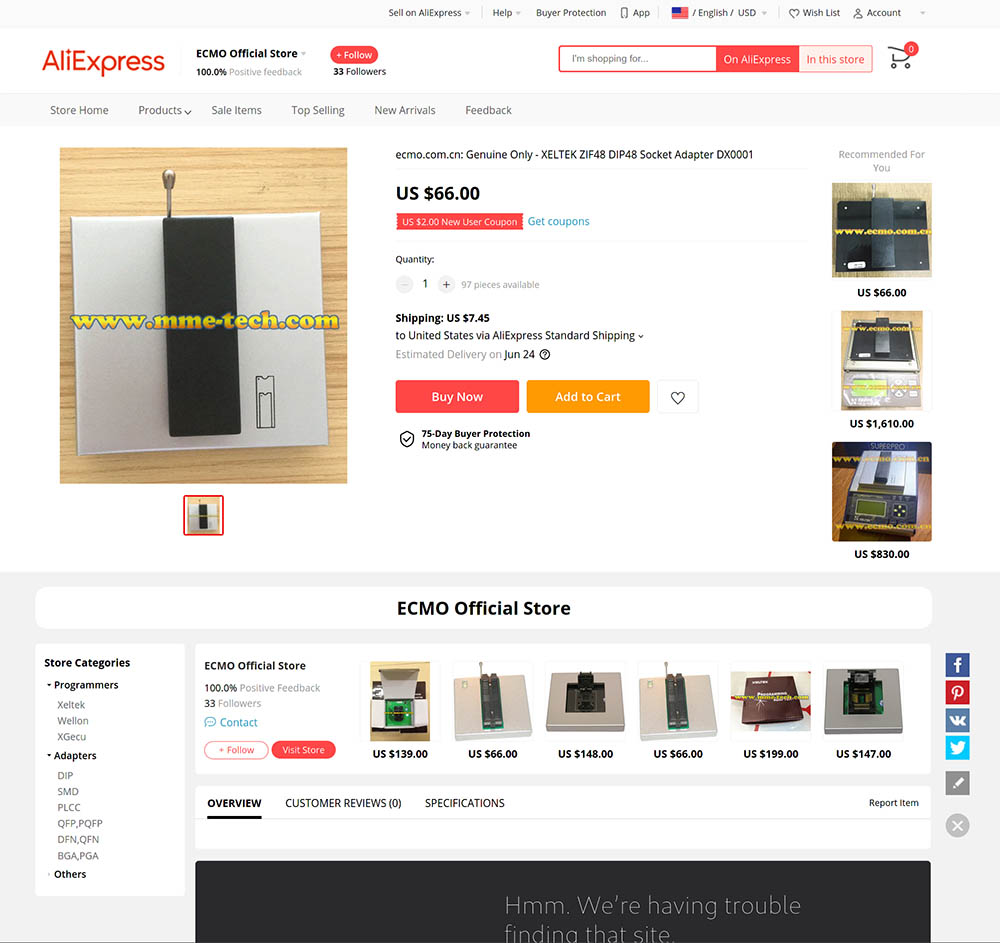 Adapters form ECMO the 2 on the Left, The original Xeltek Is On the Right.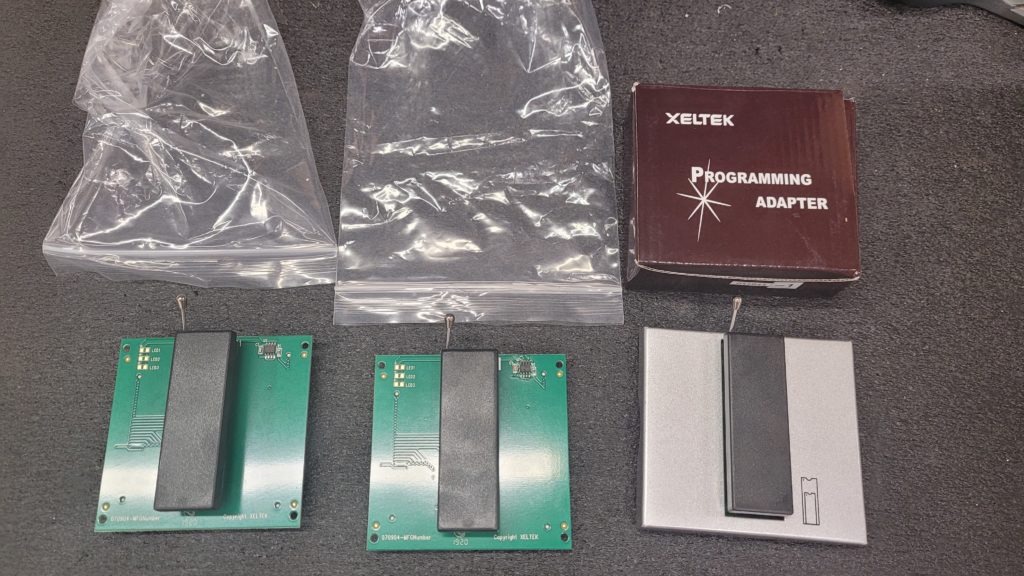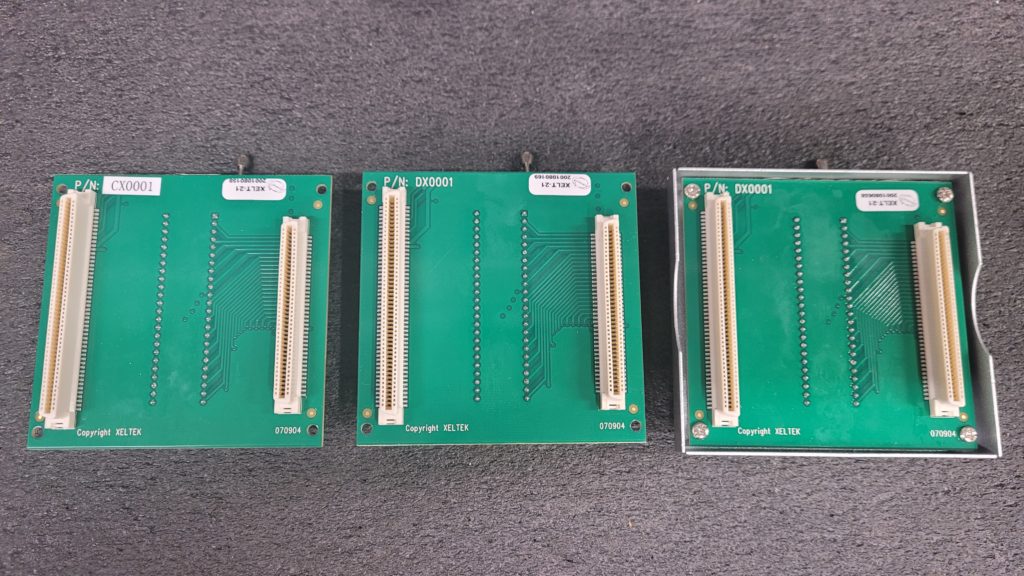 The Workman ship on the Xeltek CX0001 was very poor they (Xeltek Factory) did not even clean the flux off after replacing the AE801 Chip.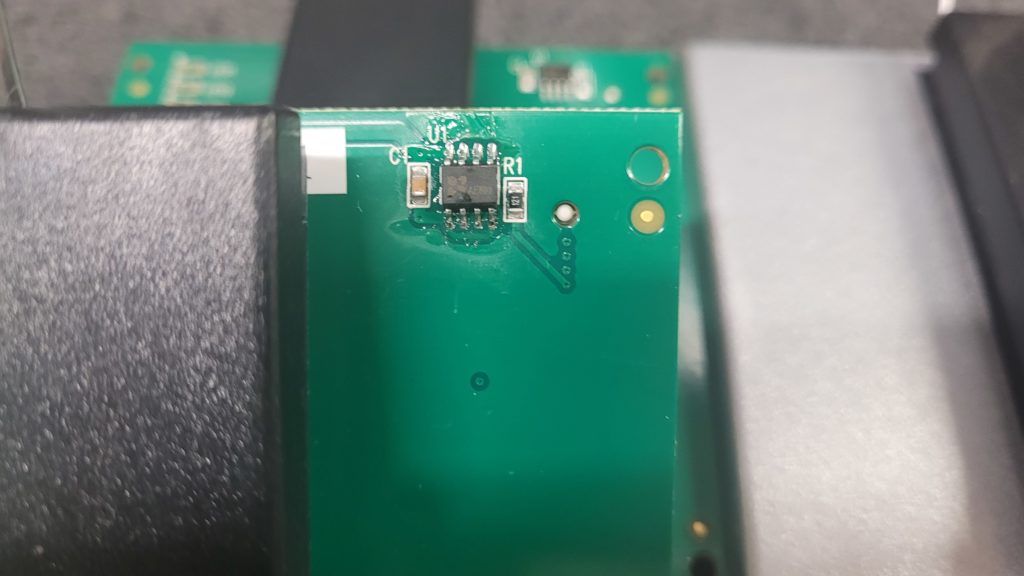 Upon Receipt Of the Adapter I would get an Unmatched Adapter Error 🙁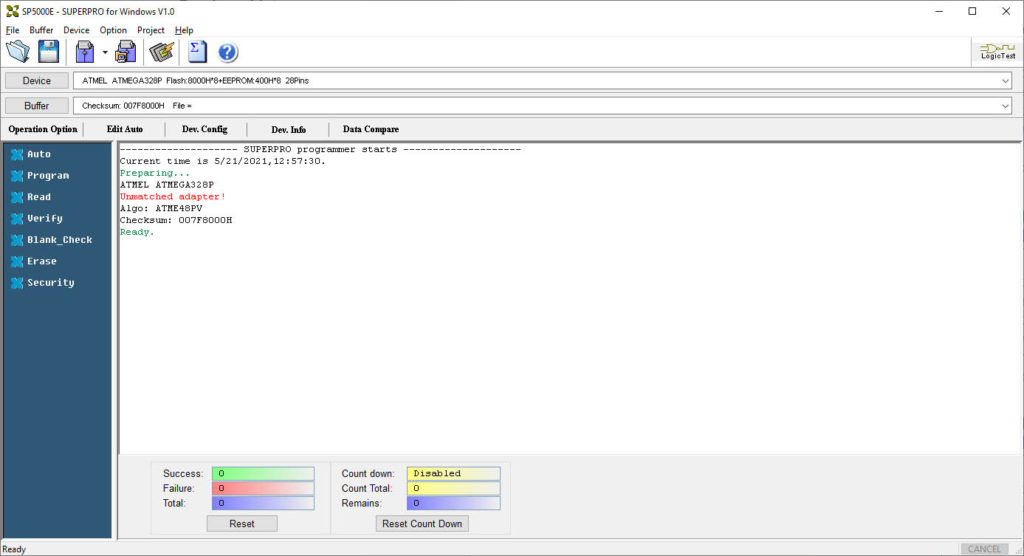 I Reached out to the seller they claimed that to use their adapters the Xeltek Superpro 5000E unit need to be modified? The seller  Sent some instructions in Chinese and very bad photos, they said change the R6 resistor on power supply board of your programmer, from 3.6K ohm to 3.4K ohm for our adapters to work? This statement and document made me a bit skeptical. As to the adapters authenticity.
Seller refused to get me English documentation or have Xeltek contact or provide the document on their site to confirm it was a legitimate modification.
Here are The Chinese Xeltek Superpro 5000/E 6000/E Modification Instructions as they sent them.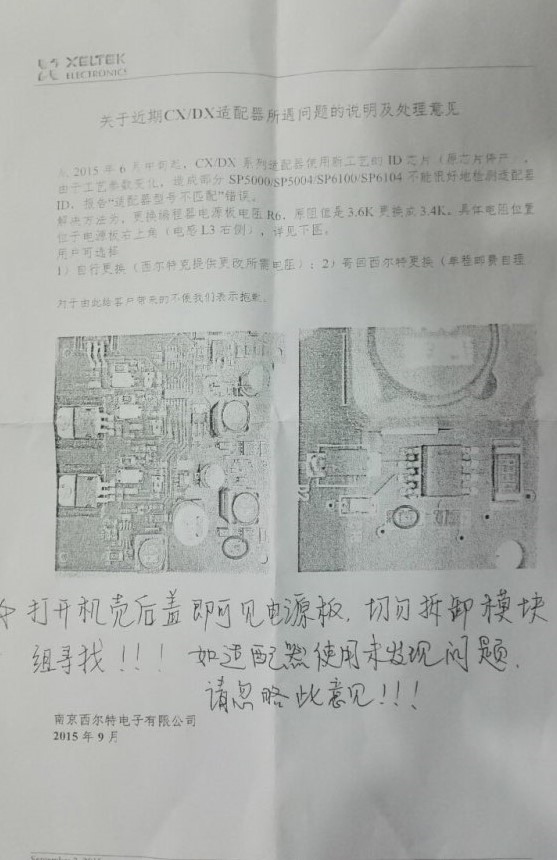 Due to the value of the programmer I was not going to preform a modification to the programmer without knowing it was legitimate modification.
That brings us to July 2021! (Initial Confirmation)
Update 3/21/2023 Aaron at Xeltek USA has confirmed that the modification was indeed an official Xeltek Modification and would have no ill affect on the device. He provided Official Xeltek Instructions.
The person I spoke with July 2021 also confirmed this was an official modification and also gave some other rather interesting info on these units. But on This issue he said Specifically they changed security/pairing/counter chips from an a AE80 to an AE801 AKA LKT4200HS or Sentinel HL Max Chip,  More on the other info in another post some other time! You Can Read Some Info on How these Security/Pairing Chips work Here.
Current Xeltek AE801 and Older 2016-2017 and Prior AE80 Chips.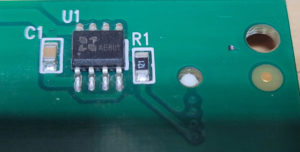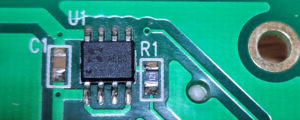 I was Still a bit skeptical So I Cracked open the Superpro 5000E and Preformed this modification on the power supply and it for sure solved the unmatched adapter issue.  So the adapters form ECMO are genuine adapters. Alina if you read this please accept my apology for claiming that there were not genuine adapters. They are genuine only had one with a faulty AR801 Chip I was able to obtain form a Russian Source based on an Atmel Tiny25 chip. Furthermore, I invite you to take a look at my post on the Xeltek Superpro 7500 Universal Programmer, where I discuss my additional dealings with ECMO.
Now, How to solve the unmatched adapter issue on the Xeltek Superpro Programmers.
For This Repair You Will Need A Philips Screw Driver, Fine Tip Soldering Iron / Hot Tweezers or Hot air Rework Station, Good Flux, Etc. Microscope or Very Good Magnifying Glass.
Step 1, Remove The 8 Screws (4 Inner / 4 Outer)  From the Bottom Of the Unit.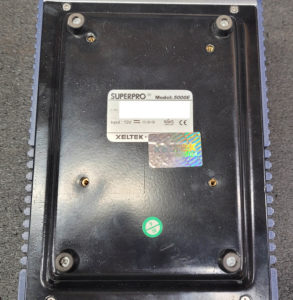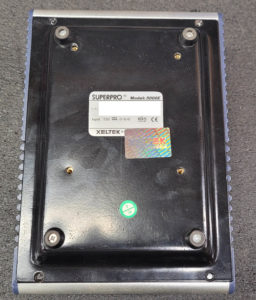 Step 2,  Remove the Bottom Cover to Expose the Power Supply.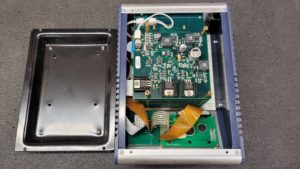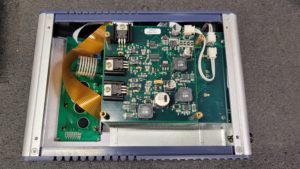 Step 3, Remove the 4 Standoffs and Unclip the Power Cable and Carefully Remove the Power Supply Board Form the Xeltek 5000/6000/6100.  Be careful lift straight up slowley the Pins on the Logic Board They Are Very Small And Fine Pitch. "If you are comfortable you can replace the resistor while the board is in the device"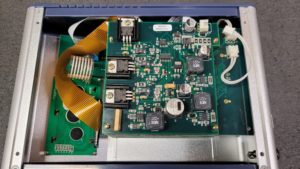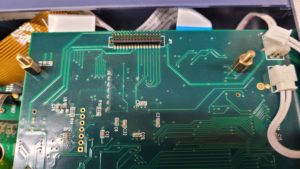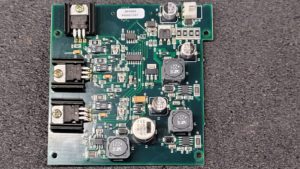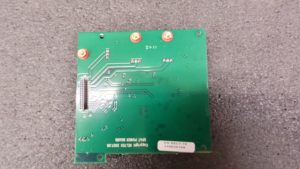 Step 4, Use the Flux and the Fine Point Soldering Iron or Pair of Soldering Tweezers like the Hakko FM-2023 and a Microscope or a Good Magnifying Glass.
Locate Resistor R6 You Will need to Remove that Resistor and Replace R6 with a 1/8th Watt 0805 3.4K Ohm .1% Resistor Costs About $0.03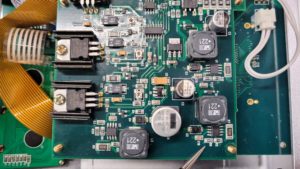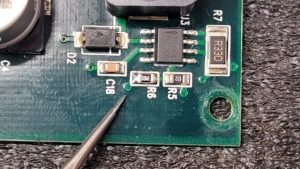 Now that Resistor R6 is Replaced Reassemble in The Superpro In Reverse Order, and Run the SpTest.exe In the Xeltek Folder everything should check out and the current production CX/DX adapters with the AE801 Chip will not give the unmatched adapter error. (Test Voltages, and Example Test Report, Use As Normal)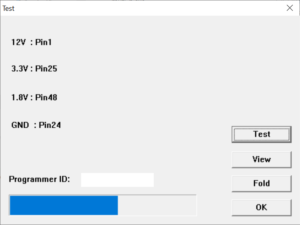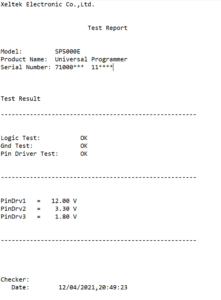 No Unmatched Adapter Error.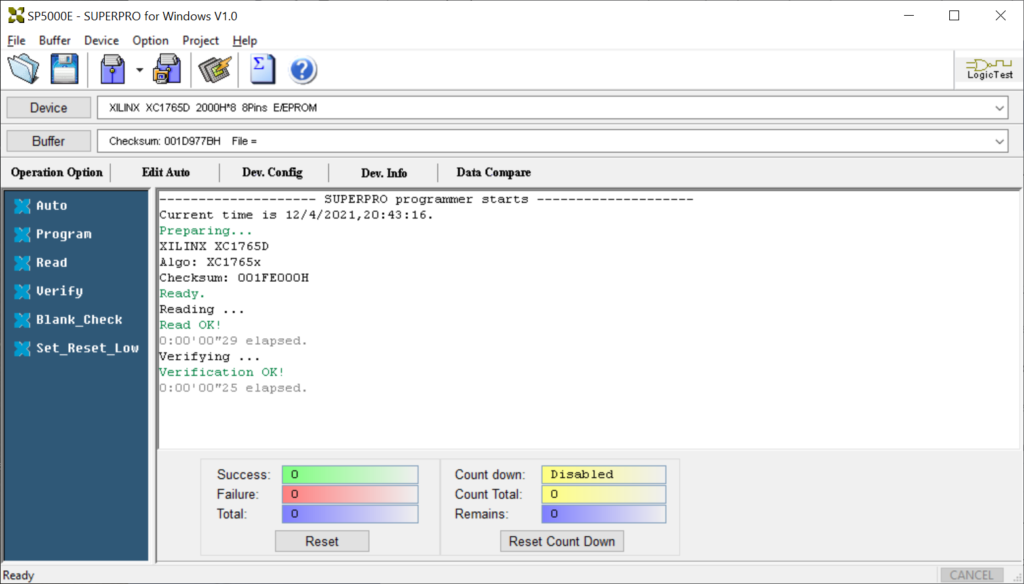 I hope this guide helps at least one person with their Xeltek adapter from Aliexpress, EMCO, HKLRF, or other sources, to work seamlessly with Xeltek Superpro 5000, 5000E, 6000, 6000E, and 6100 programmers. If you're not comfortable doing the modification yourself, don't worry! I can handle it for you, for a small fee + shipping. I've already done this modification on my programmers and 7 others, and they're all working flawlessly. Get in touch via the contact info in the sticky post on the front page.
Ohh Here is what the Logic Board of the Xeltek Superpro 5000 looks like in case you were wondering.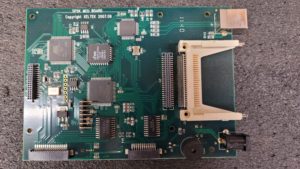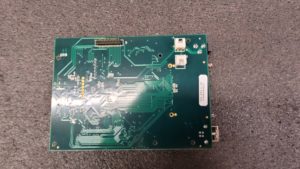 What the Stack of Pin Driver Stack Looks Like.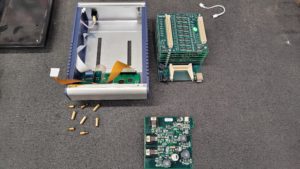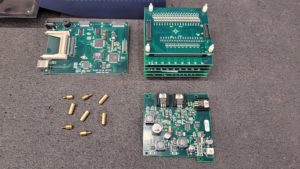 Video of how to Fix the Xeltek Unmatched Adapter error in older programmers.
Please Check Out The Xeltek Superpro Users Facebook Group