on
September 9, 2015
at
01:22
Been Playing With Autocad!
I am Thinking this will work for an ultra ridged tool post block to replace the compound slide that has a lot of flex. Not 100% Sure of the location of the center hole or the threads as I do not have the tool post off the compound slide. Figuring it in steel it will weigh about 14-16 lbs. I have the mounting bolts at 1/4″ may bump them up to 5/16″.
Looks like it will be made from 6061 Aluminum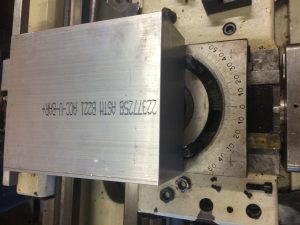 To make a Temporary Tool post holder much quicker I decided to use a 1/2″T X 5″W X 6″L 6061 Aluminum Plate with 2″T X 3″W X 3″L  Aluminum Bar Stock. Will Tig Weld the Block to the Plate.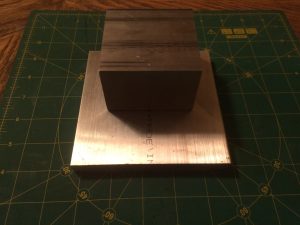 With the Tool Post sits about .150 Higher then factory will give some room for face milling.